Think of Swedish popstars and names like ABBA, Roxette, Ace of Base and more recently dancefloor favourite Robyn spring to mind. Now there's a new singer, sans blonde hair, breaking into the UK music scene and commanding attention.
Does 26-year-old Beatrice Eli think she's different to what has been exported from her homeland before?
"Yeah I do, to be honest," she laughs.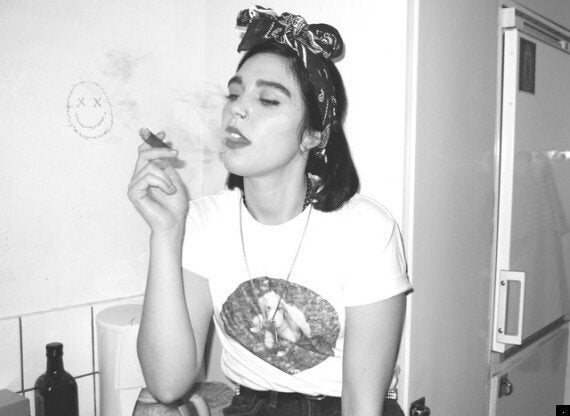 "But at the same time we come from the same country and especially artists from Sweden who've come from the same generation as me all grew up with the same music, so of course there are going to be similarities.
"But you can't put all Swedish electronic girls in one box," she adds.
Despite her being different from her predecessors, Eli has got a lot of admiration for one of them...
"I think Robyn has managed something where she is very much in control of herself.
"From a Swedish perspective she is considered a mega-superstar but when talking to people in the UK or US she's still quite indie and I think that's a good thing. She can still go outside and get milk and nobody will bother her, but at the same time she can travel around the world and perform on good stages."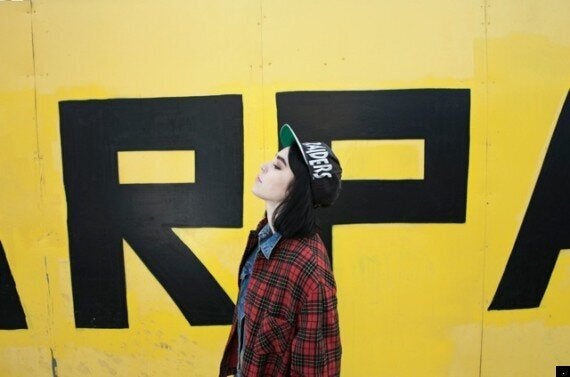 Is Eli worried about fame? "That seems so far away, so I don't really think about that."
The singer who oozes cool is set to release her debut EP on 24 March and recently released the video for its title track 'It's Over', which she says is about a thing she goes through "every now and then".
"It's where I just want things so bad and to succeed and to make the best out of life, which sometimes leads to not feeling very great about myself.
"Not just career wise but more about thoughts in your head that you can't get rid of."
This definitely isn't Euro-trash, in fact The Guardian described Eli as "an intense Swedish pop star who'd rather make us cry than dance". She says that's not entirely true...
"I love for people to cry and dance if that's possible. I have dancey songs and upbeat happy songs and I have really sad songs as well, like anyone I'm sad and happy."
But she admits: "There is definitely an undertone in everything I do that is some kind of melancholy, disguised in a happy beat maybe,
"When I sing I want to feel something and that's the place where music touches me, the bitter sweet state of life. That's where I am at right now in my life I guess."
It's been almost ten years since Eli wrote her first "proper song" - she doesn't count her first attempt at songwriting at the age of 11 which was just a chorus about the trees outside her house.
She first started releasing music via MySpace in 2006 but had a change of direction, describing her many hours in the studio at home as an attempt to make the "perfect album".
"That took a bit of time. It was released last year and things started happening in Sweden and now I'm here," she says happily.
Since it's release she was asked to support Grammy Award-winner Miguel when he came to Sweden and was overwhelmed by how nice his fans were.
"I usually perform at small venues where people haven't heard much of my music but his crowd was really supportive and really wanted to get into my music. It was one of the most special gigs I've had so far definitely."
As for her dream touring partner, I'm surprised when she names R&B signer Mary J Blige...
"She could be my mum and give me creative advice. I haven't really listened to her new stuff that much but I loved everything she did in the ninties she's a complete inspiration for me.
"You could go backstage and have a cry and a drink with her."
Related