Beyonce's back with a new song, and dividing her fans with her latest offering.
LISTEN ABOVE to her song 'Bow Down/I Been On' above, and let us know what you think.
Following her more traditional outings of late - Super Bowl, breaking into song at unscripted press conferences, etc - the star has stepped out of the studio with a meaner-sounding anthem: 'Bow Down / I Been On,' punctuated by some softer, more syrupy lyrics.
While many of the 'Beyhive' fanbase have greeted it rapturously, some fans have taken to Twitter to express either a) their distaste at "offensive lyrics" or b) that Beyonce hasn't gone far enough.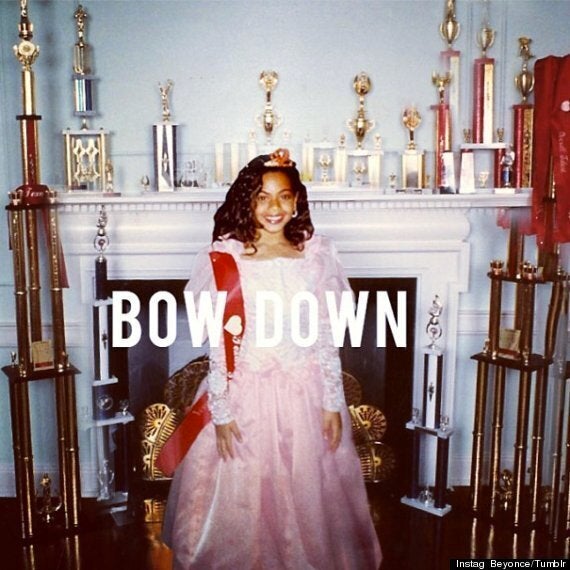 How Beyonce advertised the track on her iCloud account at the weekend
"I took some time to live my life, but don't think I'm just his little wife," Beyonce sings, just in case anyone were in doubt that she is more than Jay-Z's glamorous accessory. "Don't get it twisted, get it twisted, this my sh-t, bow down b-tches."
The track is produced by Hit-Boy, the man behind Jay-Z and Kanye's "N----s in Paris," and contains some of of Beyonce's trademark aspirational stuff for young fans in her thrall...
"I know when you were little girls, you dreamed of being in my world," Beyonce sings. "Don't forget it, don't forget it, respect that."
What do you think of Beyonce's latest song?
PICTURES: The changing times of Beyonce...