David Beckham's French may be coming along well judging by the minor scrap he got involved in with St Etienne's Brandão on his first league start for Paris Saint-Germain.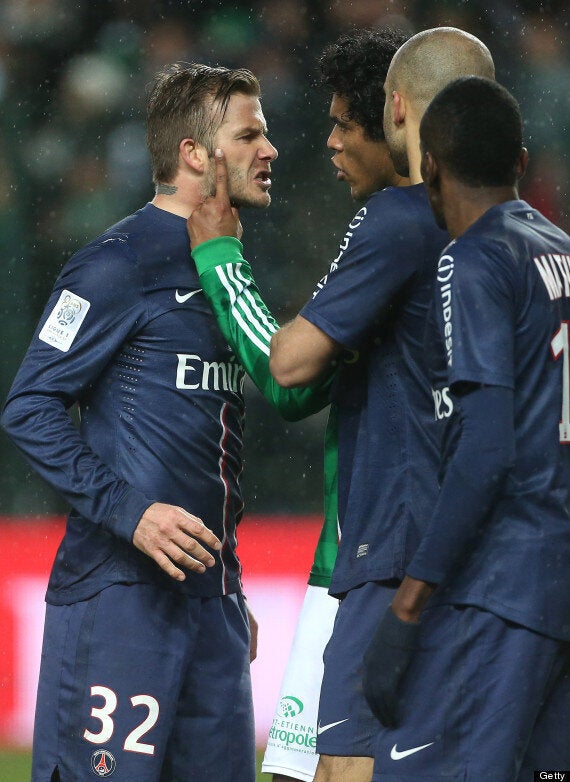 Beckham was returning to the Geoffroy Guichard Stadium - where he was sent off for England against Argentina at the 1998 World Cup - when he became embroiled in a confrontation with the Brazilian.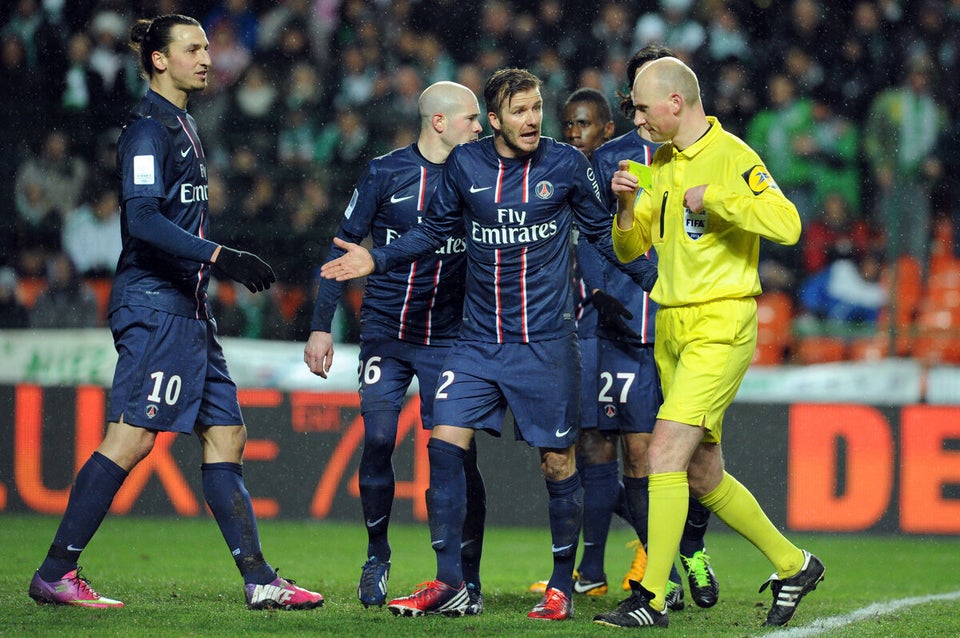 AS Saint-Etienne v Paris Saint-Germain
Frustrations were high among Beckham and his colleagues after PSG threw away a 2-0 lead, as St Etienne levelled thanks to a Francois Clerc goal 18 minutes from time.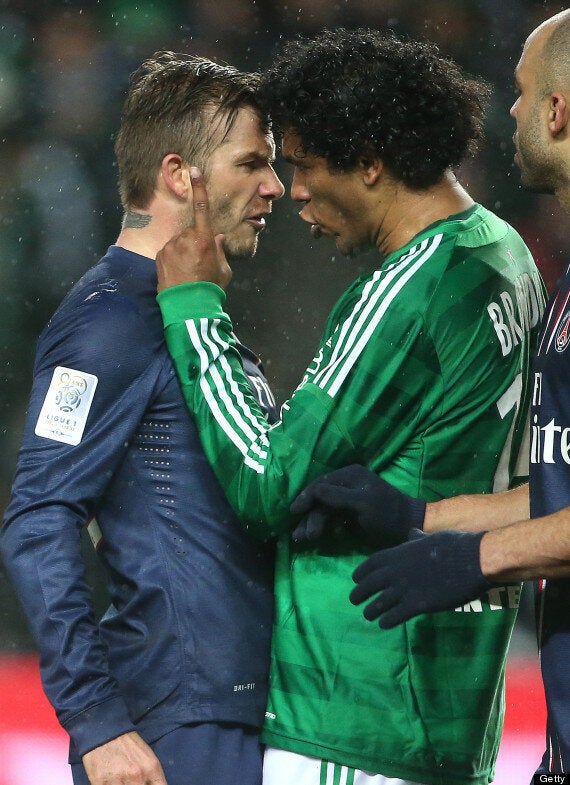 After Brandão had stepped on PSG defender Thiago Silva's leg, Beckham was one of several teammates to protest against the foul and at the end of the game he briefly tangled with his opponent.