The Duchess of Cambridge's controversial uncle, Gary Goldsmith, spoken about his famous niece and of how different she is from her sister Pippa.
Speaking to Hello! magazine, he revealed pregnant Kate "works really hard at everything", while in contrast, "everything seems to come very easily" for her sister, Pippa "Pip" Middleton.
The 47-year-old recalled how he met the Duke of Cambridge for the first time at a dinner party with Kate. The Duchess of Cambridge 'works very hard' whereas things 'come easily' to Pippa Middleton, the girls' uncle Gary Goldsmith has revealed
"When I saw them together you actually just thought, even if he wasn't going to be the king, they would make a great couple. They were very, very good together," he said.
When asked if Kate and Pippa have similar characters, he revealed: "They are different. Kate works really hard at everything.
"She is brilliant at whatever she turns her hand to, but works at it, throwing herself into everything. Whereas Pip, everything seems to come very easily."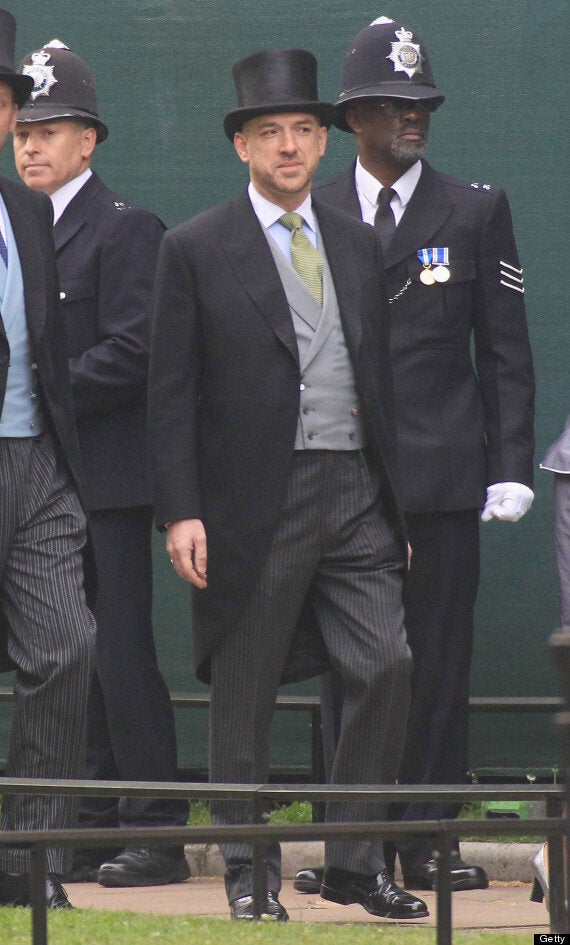 Gary Goldsmith at the wedding of Kate and Prince William
Yet he defended Pippa, calling on people "to give her a break".
He said: "She gets absolutely slaughtered for not working, and then when she does get a job, she gets attacked for doing that too.
"The poor girl just can't win. It's so unfair on her. I wish people would give her a break and let her get on with it."
Last year Pippa launched party planning book Celebrate, which was universally panned and sold just 2,000 copies in its first week.
She will pen a column called Pippa's Friday Night Feasts which will feature "casual dining ideas and recipes".
The Middleton family endured scandal in July 2009 when Mr Goldsmith, Carole Middleton's younger brother, was filmed allegedly offering hard drugs to an undercover News of the World reporter and offering to arrange high-class prostitutes.
He also bragged about a holiday William and Kate had taken at his £5 million villa La Maison de Bang Bang on the island of Ibiza.
But Mr Goldsmith was said to have reformed his ways and was later invited to William and Kate's wedding in April 2011. Pippa carried Kate's train at the royal wedding in 2011
In the interview in this week's edition of Hello!, he told how his sister Carole called him after the News of the World sting broke to offer her support and how Kate's brother James Middleton turned to him for advice before delivering his reading at the royal wedding in Westminster Abbey.
Describing his pride at seeing Kate marry William, Mr Goldsmith added: "She is this confident, clever, caring girl who has taken her responsibilities in marriage and job incredible seriously. I think everyone thinks she's sincere, in love and doing her job to the best of her ability."
Mr Goldsmith, who has an 11-year-old daughter Tallulah, told how he gave Kate a passion for fashion by buying his niece her first Gucci handbag and how, before university, she was more of a tomboy than into style.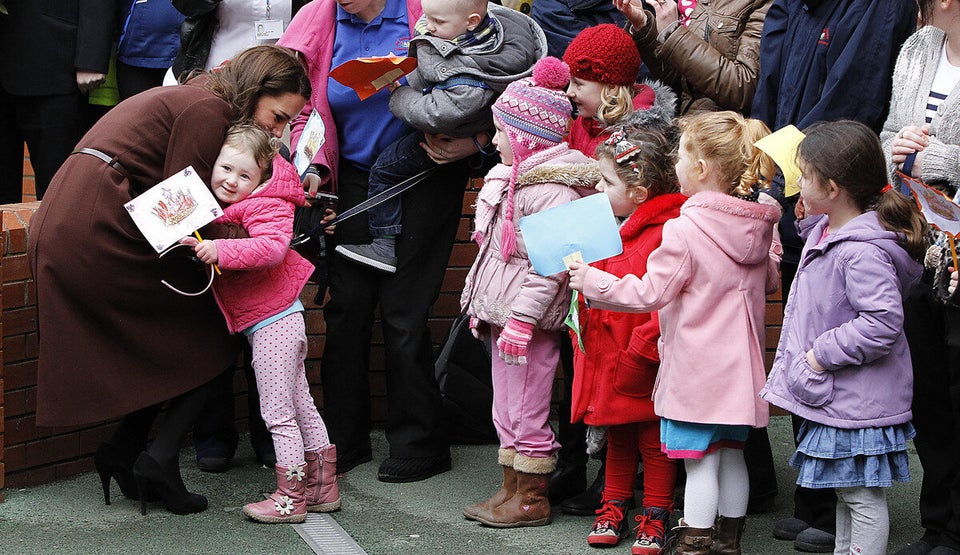 Kate Middleton Loves A Cuddle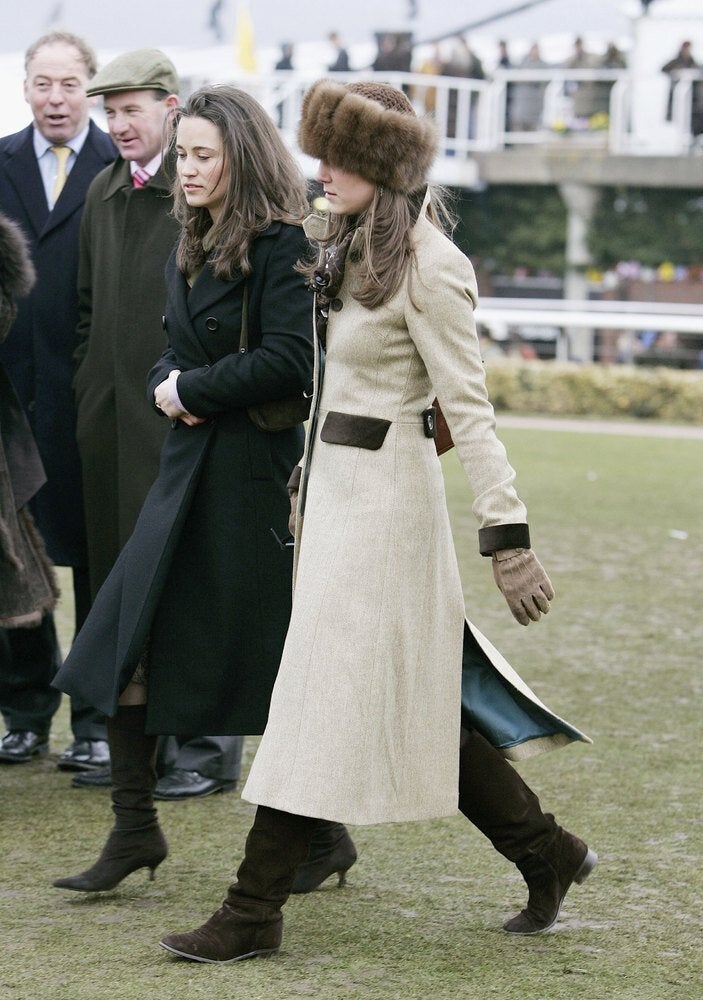 Pippa Middleton's Style
Popular in the Community