Tyrone Mings made a gesture at the weekend which suggested not all footballers were out of touch with the Man On The Street, when he gave two tickets to a "skint" Ipswich Town fan.
Whereas Rio Ferdinand flogged two briefs to West Ham "fan" Russell Brand for Manchester United versus Real Madrid last month, Mings answered Twitter user Tris Monk's plea.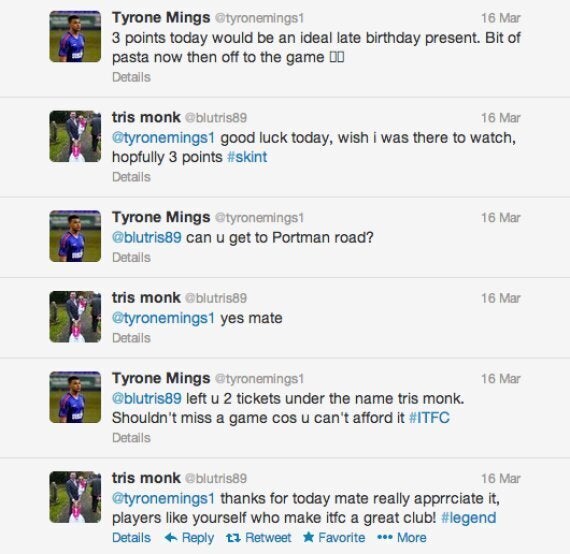 Mings and Monk's exchange
Mr Monk passed on his best wishes to Ming prior to Ipswich's fixture with Bolton and added, "wish I was there #skint".
Fifty-nine minutes later, Mings replied asking if his follower could get to Ipswich's ground, Portman Road. When Mr Monk replied he could, Mings revealed he had left him two tickets at the ground since you "shouldn't miss a game cos you can't afford it".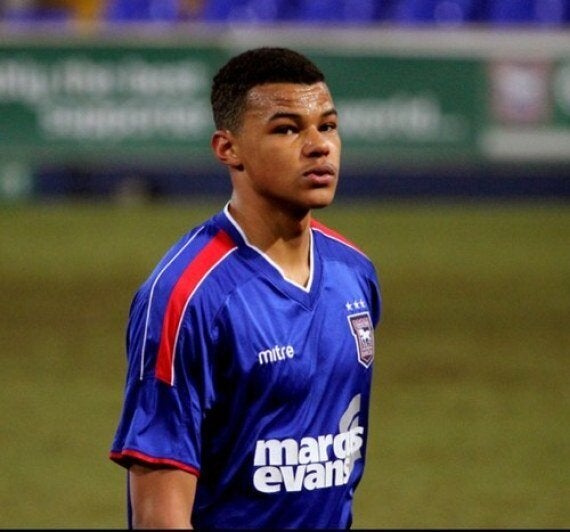 Mings' gesture has been applauded nationwide
"When he asked me if I could get to the ground, I thought that it was a bit odd.
"I was sat on the sofa with my wife when he offered me two tickets, I couldn't believe it."
"It just goes to show, with modern footballers, some do care about the fans," he said.
To round off a great day for Mr Monk, Town beat Bolton 1-0. Mings, 20, is yet to make his first-team debut for the club.
Popular in the Community