'Coronation Street' is blazing ahead in the soap ratings battle with 'EastEnders' thanks to the Rovers fire.
ITV bosses predict over 12 million viewers will have tuned in to watch the Rovers Return pub go up in flames, with Sunita Alahan (Shobna Gulati) and Stella Price (Michelle Collins) trapped inside.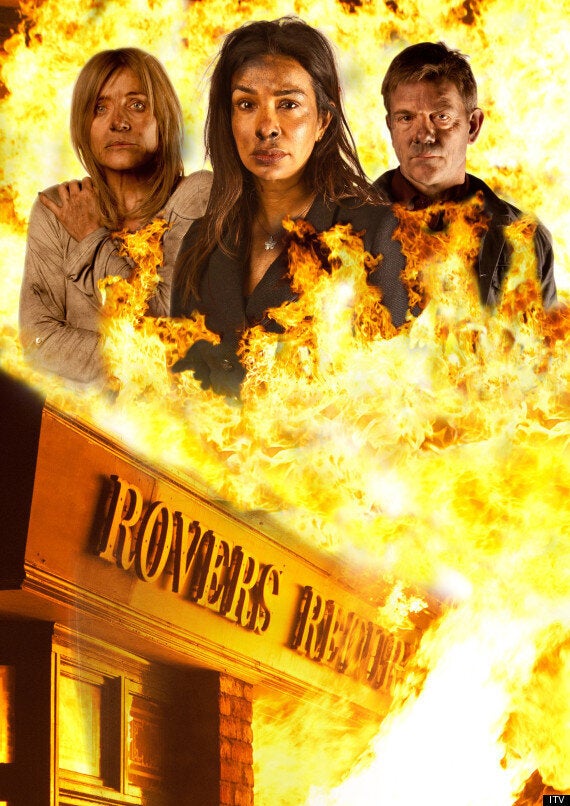 Last week an average of nine million viewers tuned in to 'Corrie', while BBC flagship soap 'EastEnders' attracted an average of just under eight million, The Sun reported.
'EastEnders' has suffered a consistent slump in viewing figures recently, following the departure of popular characters such as Pat Evans (Pam St Clement), Ricky Butcher (Sid Owen) and Heather Trott (Cheryl Fergison).
Albert Square won the ratings battle on Christmas Day last year, with 9.8 million viewers tuning in to see Max Branning's secret wife Kirsty arrive in the middle of his wedding to ex-wife Tanya.
But 'Corrie' still attracted 9.2 million viewers to see if Leanne Barlow would marry sweetheart Nick Tilsley on Christmas Day.
In 2010 'EastEnders' was way ahead, drawing 16.6 million viewers to see Stacey Branning revealed as Archie Mitchell's killer in the live episode. In the same year 'Corrie' had 14.6 million viewers watch the dramatic tram crash in their live episode.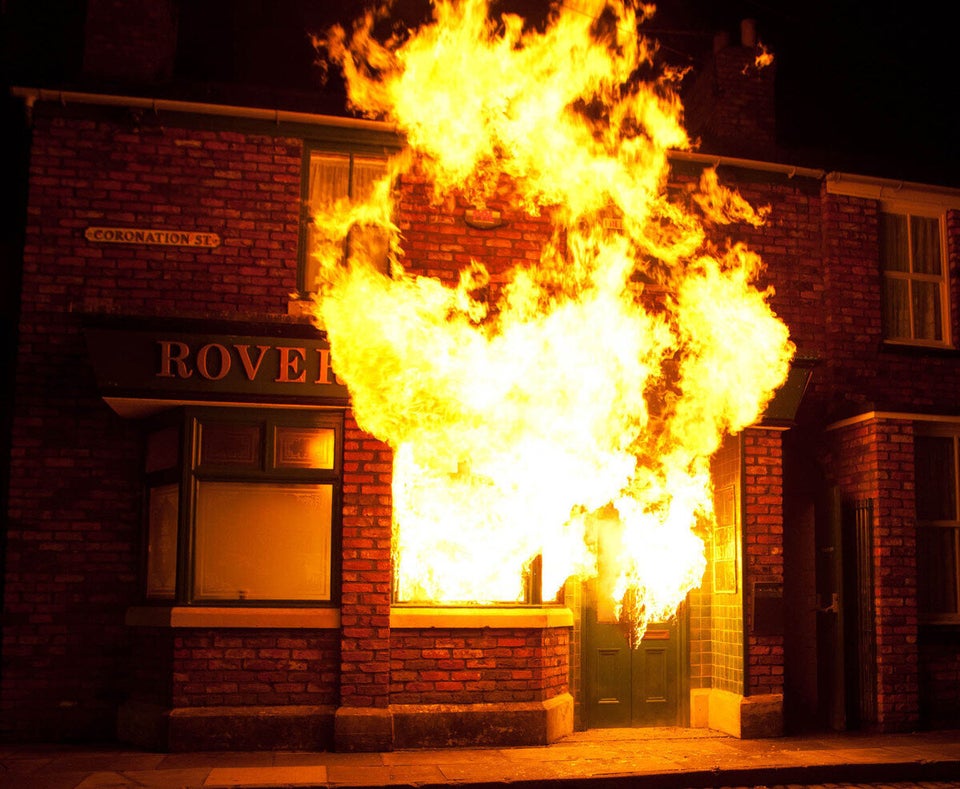 Coronation Street fire
Related