Oscar winner Danny Boyle said he turned down a knighthood because "it's just not me".
Boyle, 56, was in line for the New Year Honours list for his work in masterminding London's highly praised £27 million Olympic opening ceremony.
Boyle said he would not have felt right accepting an individual award as the ceremony's artistic director when a cast of thousands, including the Queen being parachuted out of a helicopter, helped create it.
"It's just not me. I also thought it was wrong, actually," he told the Radio Times.
"You can make these speeches about 'this is everybody's work, blah blah blah'. And you've got to mean it, and I did mean it, and it is true, and it's the only way you can carry on something like that: through the efforts of all the people. I don't know whether I'll ever get invited back to the Palace."
He and his artistic team sent a "script" to Buckingham Palace in the hope Queen would agree to a surprise appearance in the James Bond skit, which saw her accompanied to the Games by Britain's top secret agent.
The unexpected scene was one of the quirky highlights of the ceremony.
He said: "Basically we thought there are two scenarios: they'll either agree, provided we do it with a good double (and we promised them that we'd either get a really good actor, a Helen Mirren-style actor, or we'd get a cracking double, so it wasn't poking fun), or it will be a no."
Trainspotting, a film about Edinburgh junkies, was one of Boyle's earliest big-screen hits. He is hoping to get the cast - Ewan McGregor, Robert Carlyle, Jonny Lee Miller and Ewen Bremner - back together for the 20th anniversary.
He is working on a couple of scripts with Trainspotting screenwriter John Hodge, including a "loose" first draft based on Irvine Welsh novel Porno, his sequel to Trainspotting.
Boyle said: "I'd love that to happen at some point. To get them back, Likely Lads style, 20 years later, carrying that experience as people and as characters.
"If we can get the script right, I think they'll do it. But we'll see."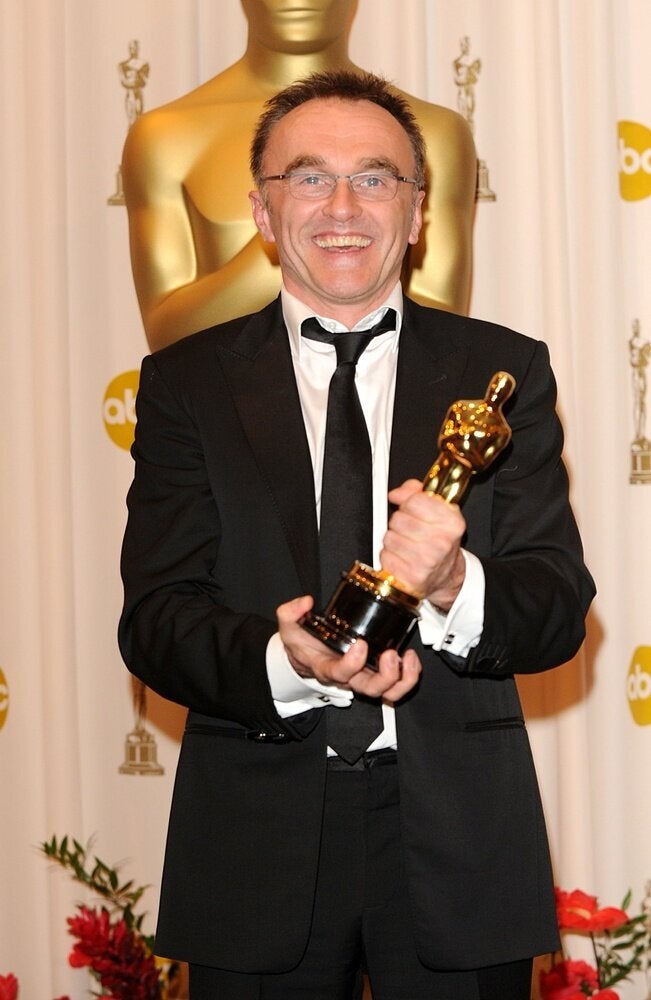 Slumdog Millionaire
Popular in the Community