Rihanna has resumed her Diamonds World Tour in Montreal, Canada, this weekend with six different outfit changes, after recovering from laryngitis. .
Overjoyed with how the night went, the 'Stay' singer tweeted: Meanwhile, the Bajan star has announced plans for a new TV special this May.
The singer will give viewers a behind-the-scenes glance at her recent '777' world tour, which saw her visit seven countries in seven days last November. One Australian passenger on the plane even ended up stripping naked and streaking down the aisle.
A press release for the documentary reveals viewers will get, "an inside look at the singer's ambitious and often turbulent tour, from the sound of popping champagne corks on the plane to the backstage chaos to the singer's special worldwide appearances".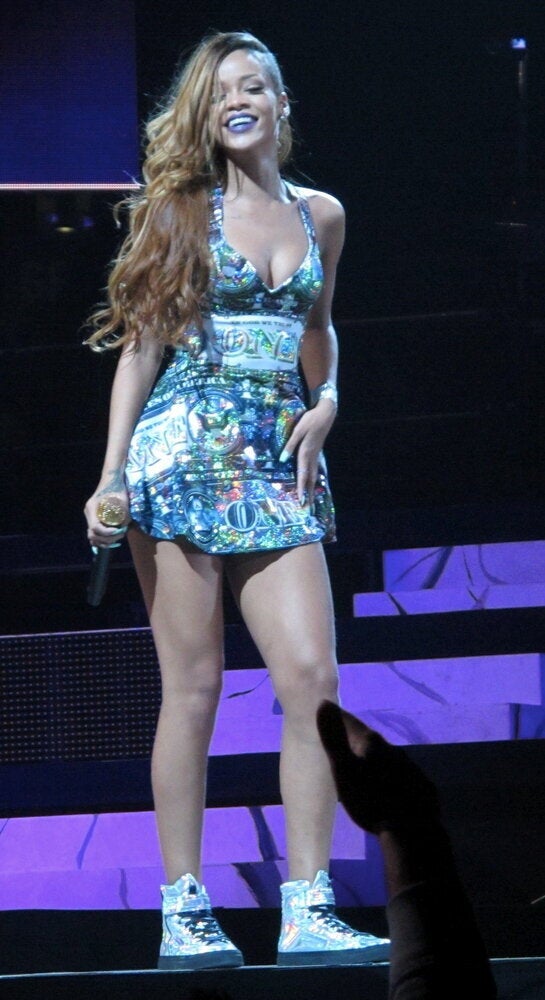 Rihanna On Tour