David Beckham is in Beijing to kick off his ambassadorial role for Chinese football.
The 37-year-old's appointment was announced earlier this month, as the Chinese Football League attempts to recover from a match-fixing scandal which resulted in referees, officials and players being jailed or banned.
Two months after announcing he would donate all of his wages from new club Paris Saint-Germain to a children's charity, Beckham arrives in China aiming to set himself apart from Shanghai Shenhua's former money-chasers Didier Drogba and Nicolas Anelka.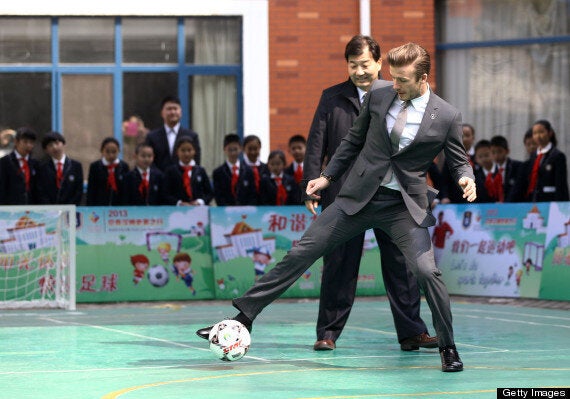 Beckham will be obligated to attend league matches in China and visit clubs to help promote the game to children.
Fewer than 100,000 youths play football in China, which boasts a population of 1.3 billion, although the country has a fanatical reputation for following the game.
China however failed to qualify for the 2014 World Cup in Brazil.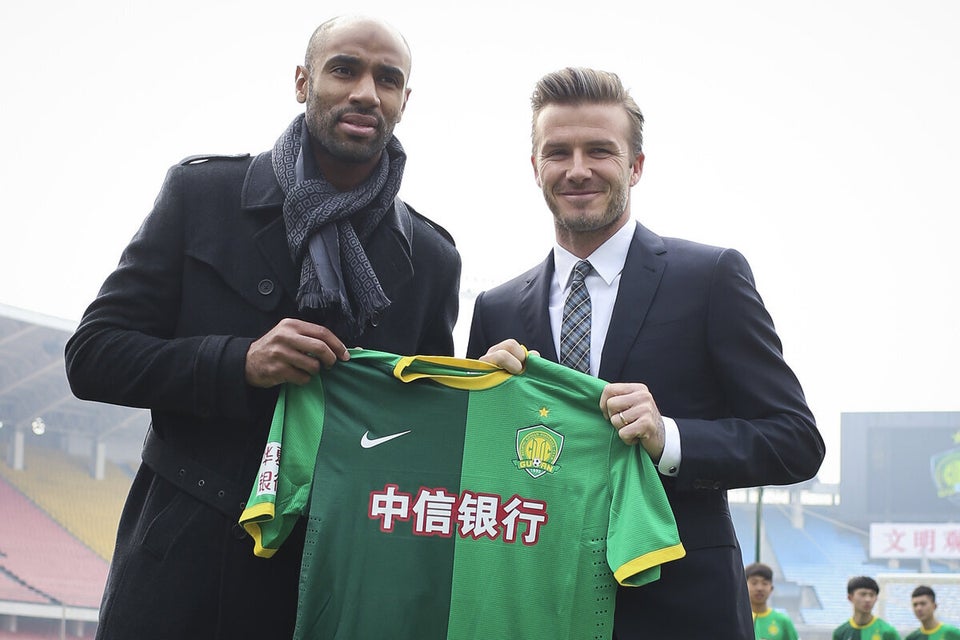 David Beckham Kicks Off His China Tour
Popular in the Community