Since Kate Middleton announced she was pregnant back in November last year, she appears to have adopted a 'pregnancy pose' which she seems to use during her public outings and keeping her bump firmly under wraps.
Whether this is a comfort thing or she just doesn't want to reveal her baby bump, we'll never know.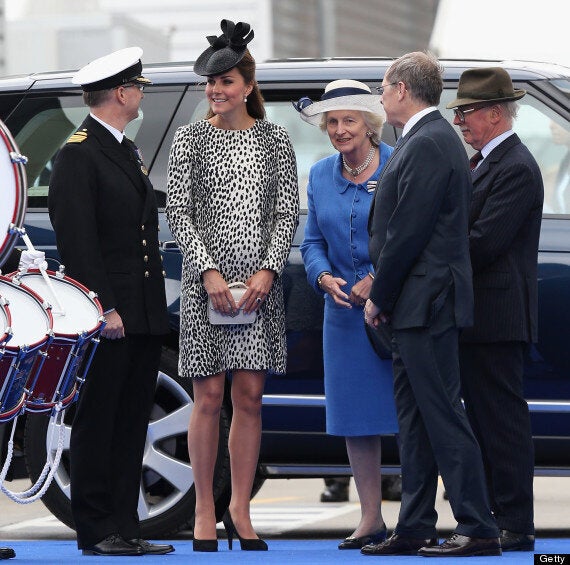 Kate making her last public solo appearance before the birth of her child in July
The Duchess of Cambridge is back to her full schedule after the passing of her severe morning sickness, which forced her to cancel her engagements for a short period of time.
Prince William recently joked 'I don't know why they call it morning sickness - they should call it all day and all night sickness,' and The Mirror also quoted him 'It's a long old process but she is getting there. She feels like it is going to go on forever.'
Kate Middleton is now back to her full duties and the royal baby, with the sex still unknown is reportedly due around the middle of July.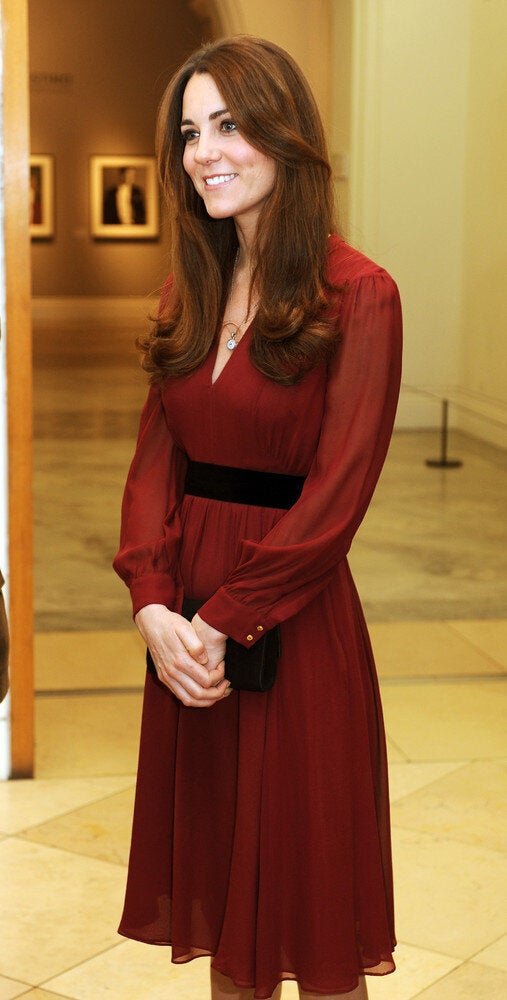 Kate Middleton's pregnancy pose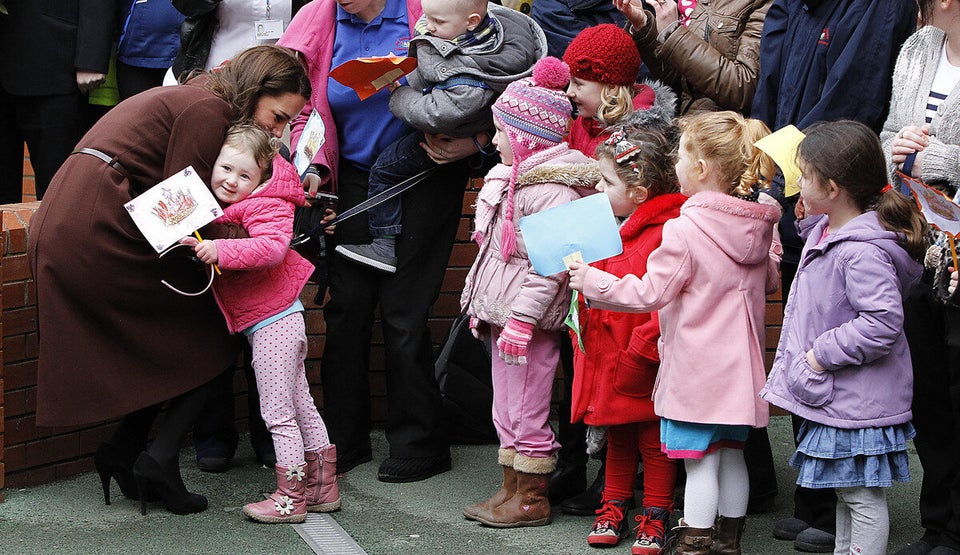 Kate Middleton Loves A Cuddle