As if Arjen Robben didn't have enough to fear about Pep Guardiola arriving at Bayern Munich and instructing him to pass the ball, he will now have to contend with the fact his coach next season likes Coldplay.
Yes, articulate, amiable and successful Pep has reaffirmed his love for the British quartet with no apparent rush of blood to the head.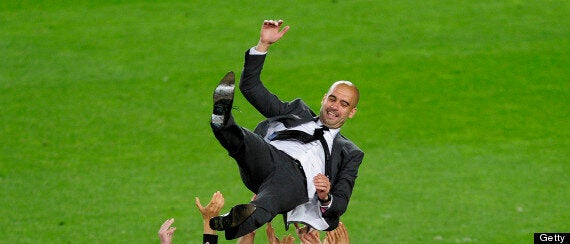 Guardiola is told of the release date for Coldplay's new album
"I would never tell the players what to listen to in the dressing room – but I would choose Coldplay.
And the FC Hollywood dressing room may lose Kraftwerk and David Hasselhoff from their playlist, with Guardiola hinting he will "introduce" Germany's champions-elect to the Grammy award winners.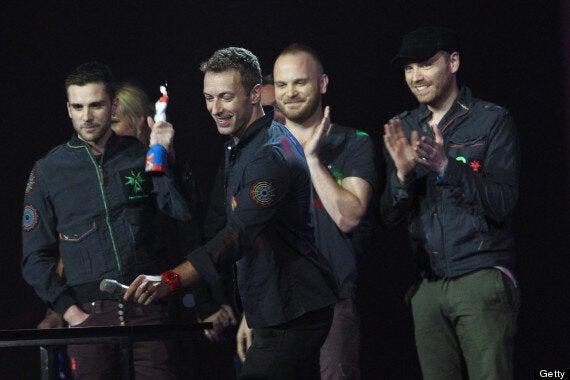 "This one's for you, Pep."
"Of course I will try and introduce the players to Coldplay – I just hope they have good musical taste."
Guardiola said in 2009 Viva La Vida, "is a sophisticated piece of grandiose orchestration that motivates and gives us [Barcelona] luck."
Barça right-back Dani Alves had a different outlook: "That song does not motivate me because I do not understand what he says."
Guardiola will succeed Jupp Heynckes in the summer and inherit a probable Bundesliga-winning squad in the process. Bayern are 20 points clear of Borussia Dortmund in second, and are in the semi-final of the German Cup as well as the quarter-final of the Champions League.