Hundreds of thousands of dead prawns have been washed up on a Chilean beach.
The shrimp coated the shores of Caleta Rojas in Coronel, some 330 miles south of the capital, Santiago, Reuters reports.
"We're going to be collecting as much evidence as possible to determine if this is an environmental crime," Ana Maria Aldana, a Chilean prosecutor for environmental crimes, told state television.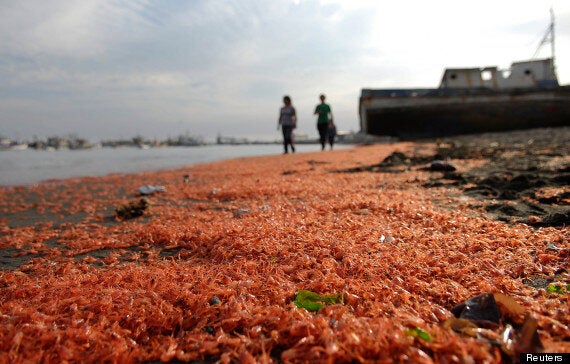 The Caleta Rojas beach in Coronel, Chile, was awash with dead prawns on Wednesday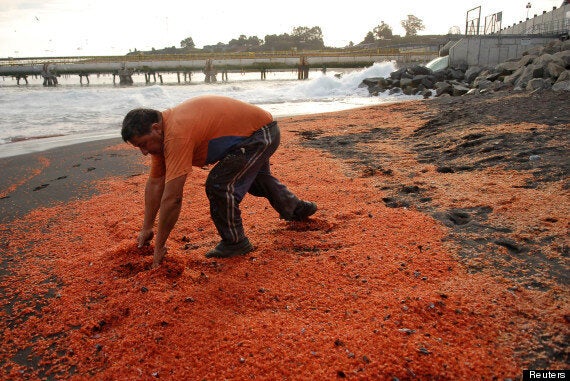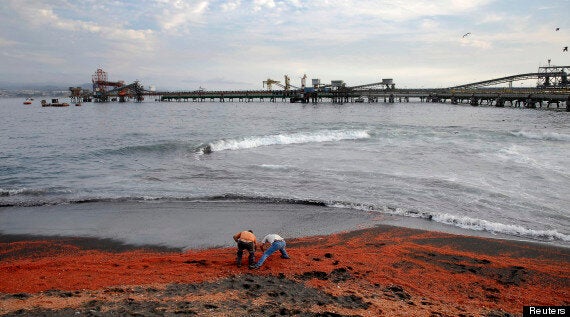 Local fishermen have accused two nearby thermoelectric plants of contaminating the ocean by dumping residue into the ocean, the Associated Press reports.
"I'm 69 years old and starting fishing when I was 9, but as a fisherman, I never saw a disaster of this magnitude," Gregorio Ortega told local Radio Bio Bio.
Hundreds of dead crabs were also washed ashore in the puzzling event, that some are blaming on a consequence of the El Nino phenomenon, which warms the waters of the Pacific, the BBC reports.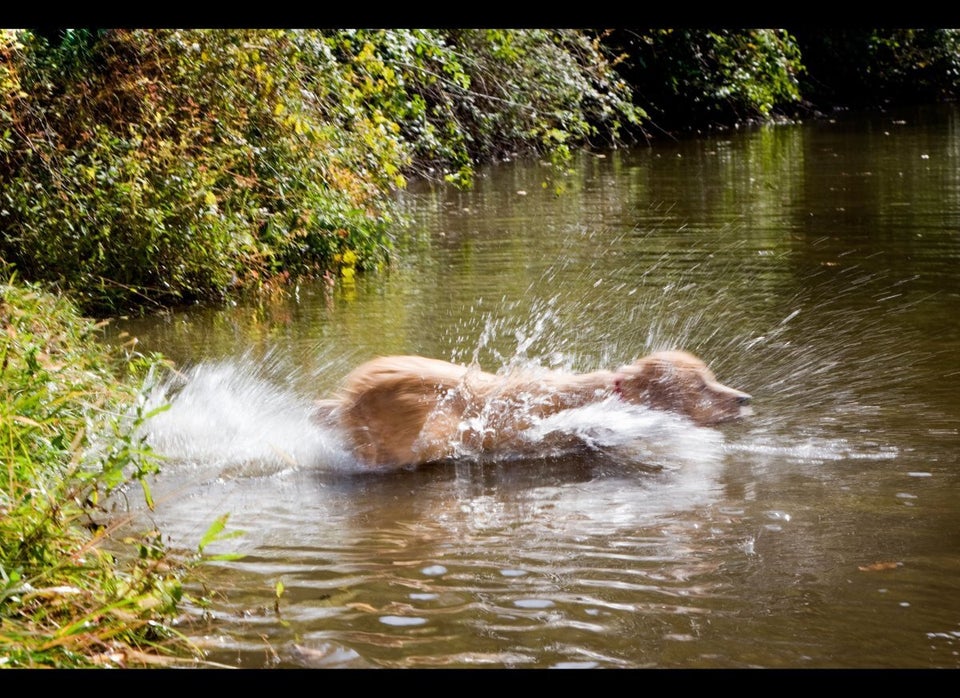 Creepiest Mass Animal Deaths EVER
Popular in the Community