Depeche Mode are back with a vengeance.
With a new album set for release on 26 March, they are on a fan-pleasing mission, thrilling die-hard fans at SXSW Festival with a knock-em-dead performance, including some old favourites, and a bemusing interview in which frontman Dave Gahan confessed he's nothing more than "an overpaid stripper". Read more on that here...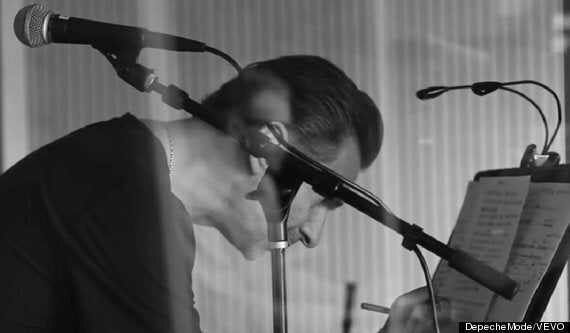 Dave Gahan hard at work on the new album
Now, on the eve of 'Delta Machine', their 13th studio album and first once for four years, they've debuted a behind-the-scenes look at the making of the album in New York, New Orleans and Santa Barbara.
The short documentary, hosted by Rolling Stone, shows the music-making process favoured by the band, who have been together since 1980.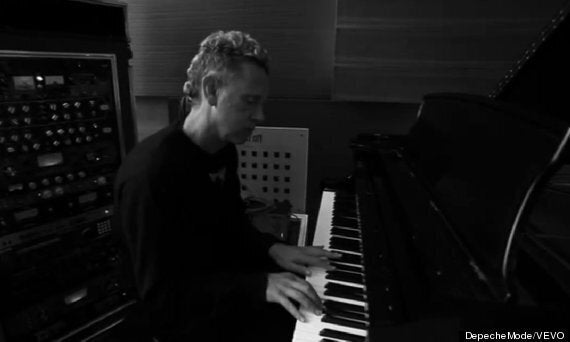 Depeche Mode's songs invariably start with a few notes from Martin Gore
It illustrates how the exercise typically starts with Martin Gore picking out some tunes in the studio, before demonstrating them to the rest of the band. Then does the voice of Gahan add the distinctive stamp that has brought them more than 100 million album sales and an enduring worldwide fan base. Not bad for a stripper, however highly paid.
Depeche Mode's 'Delta Machine' is on sale from 26 March. Watch the video for first single 'Heaven' below...
Popular in the Community