"I didn't want to turn on the TV and see someone else in my chair. That's the diva in me," says Jessie J, explaining why she signed up for another series of 'The Voice' and all the flack that might come with it.
When the BBC launched their new singing contest last year with the 'Price Tag' singer as a coach, Jessie came under repeated criticism for her role on the panel alongside Tom Jones, Danny O'Donoghue and Will.i.am. Some said she didn't have enough experience to be coaching other singers, while others simply didn't like her outspoken personality.
Not that she seems to let that bother her: "I don't think there has ever been any show on TV where the girl hasn't had the diva stamp. I would never ever want anyone to think that's how I am, I have 8 people in my team not 50, which is what was said in the paper. You can't win… I've realised it happens to women." I'm now sitting with the Brit Award-winner, who by April last year had sold over 11 million singles and 2.5 million albums worldwide, at the launch of 'The Voice' series two as she clears up why it took her so long to sign up for another run on the show.
"For me it was an amazing thing and a bad thing in that I was so confused in what I was going to put forward first," she says earnestly.
"I had the opportunity to go and write a second album straight away, do an arena tour straight away or sign up for 'The Voice' again."
At first Jessie chose a UK tour, but later disappointed some fans when she announced she was postponing it to spend more time recording her second album.
The singer was due to play 17 dates in the new year, starting in Nottingham on 26 February. The 'Nice To Meet You' tour has now been rescheduled for October.
But now she has put 'The Voice' ahead of the release of that second album.
The 24-year-old, famed for her vocal acrobatics, explains why she didn't want to give up her spot on those spinning red chairs...
"I had worked hard for that, I enjoyed the show and they would have had to scratch my name off the back of [the chair] and I couldn't bear that to happen.
"I said to my fans I didn't want to rush my second album and if i'm honest I'm happiest it's gone this way because I've actually had time to write a great second album. It would have been crap," she reasons.
"That was why I didn't say yes straight away, because this isn't the only thing in our careers," she added.
Jessie still seems as enthusiastic about the show as she did when I interviewed her last year for its debut launch, and confirms her dedication to it with a thinly veiled dig at the 'X Factor'.
"The fact is 'The Voice' is like nothing else. There is no bullying, there is no pointing and laughing or editing to make people look horrific," she said.
But is this what viewers want? Let us know if you'll also give 'The Voice' another go in the comments below.
The second series of 'The Voice' will debut on Saturday, 30 March.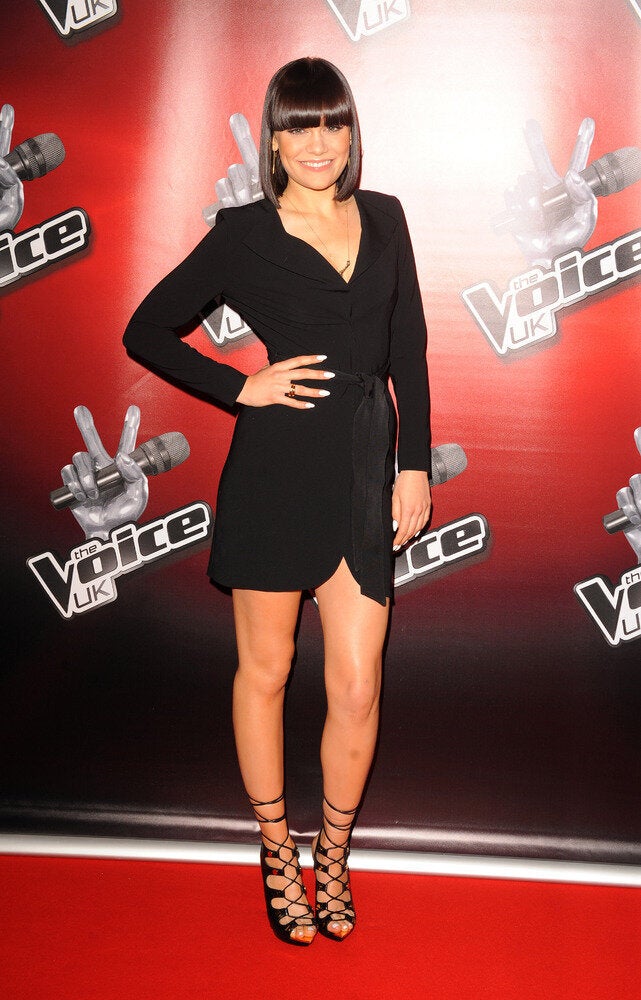 The Voice 2013 Launch - London
Popular in the Community