"It's nice to be playing actual music in today's society," says Kitty Durham, one part of family band Kitty, Daisy and Lewis.
The trio from Kentish Town, London, are the throwback act behind the soundtrack to Walkers' new Home Grown advert, a cover version of the sixties song 'I've Been Everywhere'.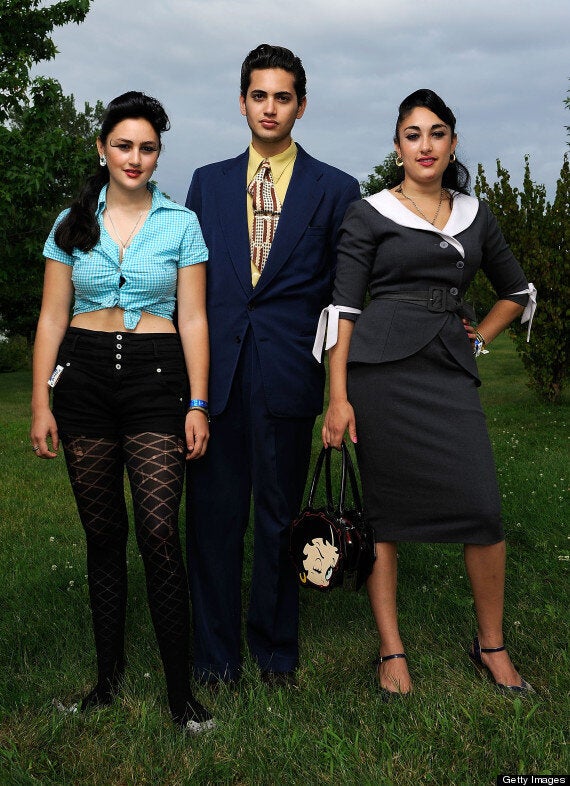 Daisy Durham, Lewis Durham and Kitty Durham
According to Kitty "you don't really see a lot of real musicians in the charts anymore - it's all overly produced".
And her elder brother Lewis concurs: "There's no guitar solos anymore, it's not really music-based, it's something else like a big machine... but if people like that, then fair enough."
The band have a clear love of music's past but despite being influenced heavily by R&B, swing and rock 'n' roll, Kitty, Daisy and Lewis Durham find it hard to list their favourite artists - claiming there are "so many".
Although, Kitty does suggest Sonny Boy Williamson because, like her, he plays the harmonica. She's also a dab hand on the drums, guitar, ukulele, banjo and, trombone.
The band have been playing together as a trio and recording at their family home for almost 13 years, and name supporting Coldplay on tour as a highlight.
They notably record all their records using vintage gear and vinyl because, as Lewis says "for recording, the older techniques are better."
Talking about their now unusual recording process, Kitty jokes: "We're just all in a room together, we do a few takes and then something will break down and it will take two hours to fix and then someone will go and make food or something."
But Lewis insists: "I don't think people should have to compromise their sound to make it easier."
Kitty, Daisy and Lewis have covered the Johnny Cash song 'I've Been Everywhere' in the new Walkers Home Grown advert starring Gary Lineker. See the ad here: www.youtube.com/walkerscrisps
Popular in the Community