Louis Walsh and Gary Barlow are both set to return to this year's series of 'The X Factor', reports The Sun.
According to paper, Simon Cowell agreed to the Take That star returning to the show on the condition that Louis did too.
Simon was said to be less keen on Gary returning for his third series as he reportedly believes he's 'boring' but caved into ITV bosses after they gave Louis the thumbs up.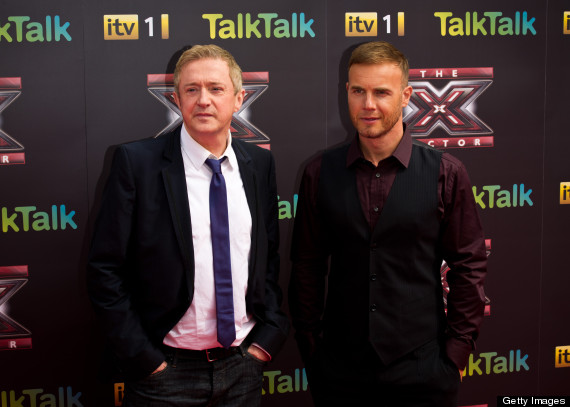 A show insider told The Sun: "[Louis has] been told by the heads of entertainment at ITV that he's coming back and (executive producer) Richard Holloway has also said he'll be back.
"Obviously he wants to see the contract in his hand but everyone who has the power to make a decision on it has said he's coming back, so if that changes something very odd has gone on.
"Normally it's Simon who upsets the apple cart at the last minute, but he's been desperate to keep Louis on the show so he's unlikely to give him the axe. He's always said he wants to do ten series of the show."
Nicole Scherzinger is also believed to be returning for her second series of the singing competition, although there is speculation that Tulisa is to be replaced by Sharon Osbourne.
There is also to be a shake up in the format of the show, which suffered a drop in ratings during the last series.
Simon Cowell has hinted that the next series will see some big changes.
Earlier this week, he tweeted: "There will be a lot of changes on X factor uk and USA. But good changes. I feel excited for both shows this year."
One of the show updates is believed to be the auditions taking place in small clubs instead of large arenas.
LIKE US ON FACEBOOK | FOLLOW US ON TWITTER