Car manufacturer Ford has been accused of undermining attempts to tackle violence against women in India with an advert showing three gagged and bound ladies in the back of a car.
The ad also appears to show a grinning Silvio Berlusconi, notorious for his "bunga bunga" sex parties, in the driver's seat of the Figo.
Indian ad agency, WPP, produced the image for Ford and uploaded it onto the internet last week. It has since been withdrawn.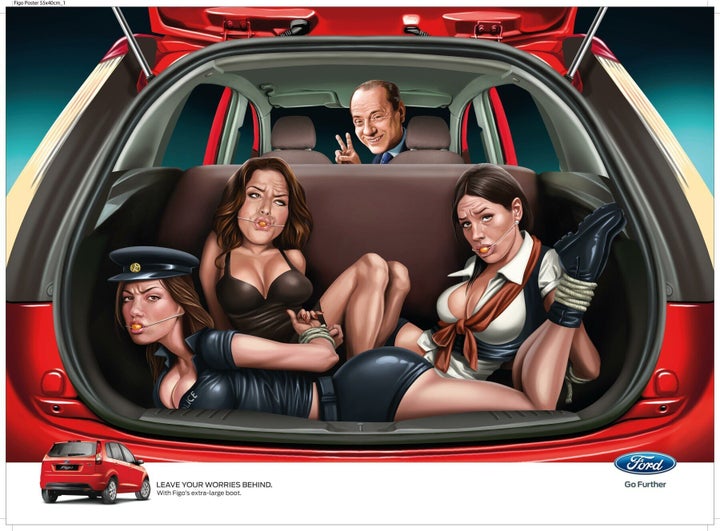 The ad has been accused of comparing women to baggage
The timing could not be worse for the company as India comes to terms with a number of violent sexual attacks against women.
She later died of horrific wounds sustained in the assault and her death galvanised the nation, putting women's rights at the top of the social agenda.
In a statement emailed to The Huffington Post US, WPP said: "We deeply regret the publishing of posters that were distasteful and contrary to the standards of professionalism and decency within WPP Group
"These were never intended for paid publication and should never have been created, let alone uploaded to the internet.
"This was the result of individuals acting without proper oversight and appropriate actions have been taken within the agency where they work to deal with the situation."
Ford have also apologised for the ad which it did not authorise and was "contrary to the standards of professionalism and decency within Ford and our agency partners".
Related