Lauren Davis' third-round defeat to Alize Cornet at the Sony Open stung - literally - when a wasp pricked her.
Ignominiously, the 19-year-old was stung on her backside during her encounter with France's Alize Cornet, and she then drew blood on her thigh due to an errant fingernail.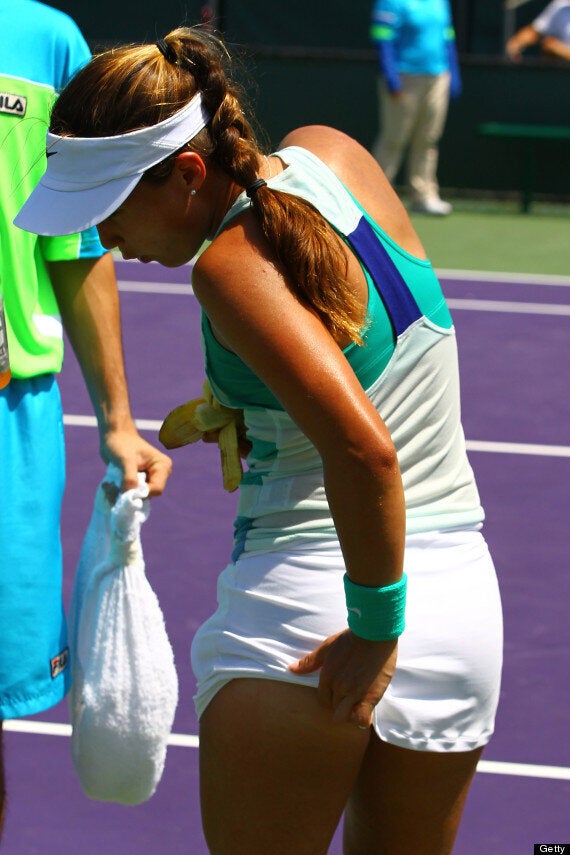 Davis feels the pain of her wasp sting
Davis was adamant the incident did not contribute to her 2-6 6-3 6-2 loss but she and her opponent both physically suffered in the stifling Floridian humidity.
On-court temperatures soared into the 90s and both players left the court in wheelchairs after their three-set encounter.