Much-loved spy drama 'Spooks' could make the move to the big screen, with one of its stars revealing that there is a script in the works, being penned by the original writers of the hit series.
"There is a script kind of in the machine," HuffPostUK has learned from actor Peter Firth, who played MI5 chief Harry Pearce throughout the ten series of the popular drama.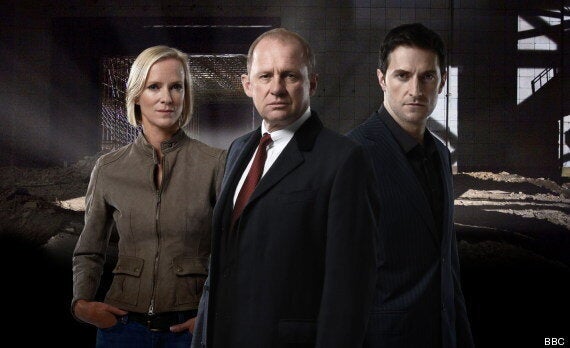 Hermione Norris and Richard Armitage joined Peter Firth later on in 'Spooks'
"They should make it," he adds. "It's not like it's a gamble with this one. But it costs a lot, and there's not a lot of money to go round at the moment."
This would suit Firth, who previously told HuffPostUK that he wished for a happier ending for his character with longtime colleague and barely-expressed love - Ruth Evershed, played by Nicola Walker. Viewers of the series finale in October 2011 watched goggle-eyed, as Ruth became one of Spooks' huge number of agents to fall for her country, or in the actors' case, the dramatic storyline.
Life since the end of the series has panned out well for Firth, with meaty roles in two hit series, the historical 'World Without End', and the recent 'Mayday', one of a crop of finely produced crime dramas to have recently graced screens, where the disappearance of a teenage girl uncovers ripples of intrigue in a small but tightly-wound community.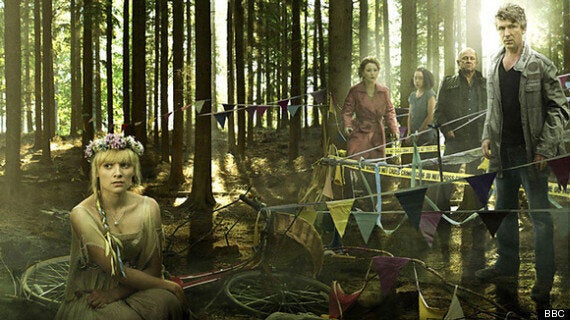 Mayday - anyone could have killed Hattie
Firth plays sad but sinister Malcolm Spicer, with Lesley Manville playing his curious wife. Sophie Okonedo ('Criminal Justice'), Tom Fisher ('Midsomer Murders') and Sam Spruell ('Spooks') also star in the drama that flirts with the supernatural - "on trend" is how Firth describes that aspect.
Firth took on the project because, after reading two of the five episodes, he couldn't decide who the final culprit would be and found himself intrigued.
"I couldn't tell if I was good or bad," he remembers. "Nobody knew how it was going to turn out. And the makers had us filming lots of different endings so they could play around with our expectations.
"it was a great example of how ineffectual actors really are," he reflects. "It's a director's medium, we're just material they get to play with."
Which sounds like something straight from the mouth of Harry Pearce.
'Mayday' is released on DVD on 8 April 2013. This DVD release will include an exclusive 'making of' feature going behind the scenes and including interviews with cast and crew. Watch the trailer below...