Reading have confirmed former Southampton boss Nigel Adkins as their new manager.
Sacked by Southampton in January, Adkins replaces Brian McDermott two weeks after he was dismissed by owner Anton Zingarevich.
Adkins will begin his tenure as Royals boss at Arsenal in the Premier League on Saturday, and his first home match in charge will come against Southampton next Saturday lunchtime.
Ominously for Reading fans, Adkins' Southampton side was pummelled 6-1 at Arsenal in September. The Liverpudlian assured supporters he was ready for the relegation "scrap".
"We're going to scrap," he said. "We've got a group of players with fantastic spirit. I know that spirit can take us a hell of a long way. You can't change everything overnight; we've got eight games to go, and we're going to relish the challenge.
"This football club worked so hard to get here last season, and to come back from losing in the play-offs [in 2011] was remarkable. We're not just going to throw that away. We're going to have a positivity about everything that we do.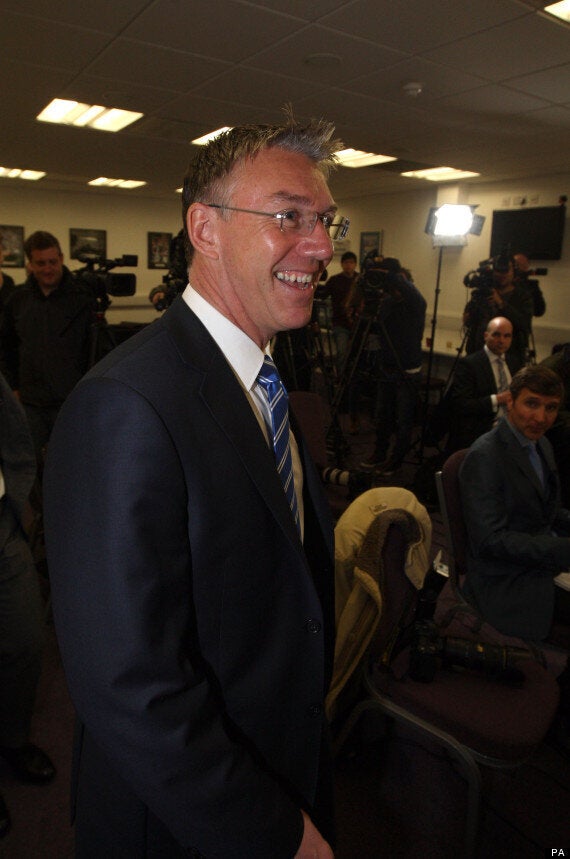 Adkins was sacked by Southampton in January
"Everyone's got to be together, get behind the players, get behind the owner. It is a tough ask that we're looking at now. We've got to have belief."
Although McDermott received the manager of the month accolade 33 days before he was ejected, Reading lie 19th in the table and are seven points adrift from safety.
Academy manager Eamonn Dolan took caretaker charge of the 1-0 defeat at Manchester United 10 days ago but was never a candidate to replace McDermott.
Brighton boss Gustavo Poyet reportedly rejected the chance to become a Premier League manager while Paolo di Canio, who resigned from his post at Swindon Town last month, was also linked with the vacancy.
Bookmakers William Hill yesterday suspended betting on the next Reading boss after "significant support" for Adkins from punters.
The Royals then announced a 9.15am press conference for this morning, where Adkins will be paraded to the press.