If the story of East Timor is one of success, of a small country claiming its independence over the incredibly stacked odds of an oppressive regime, it it also the backdrop of the extraordinary love story of its leaders, now told with incredible intimacy and personal footage in a documentary.
Kirsty Sword is an unlikely-looking revolutionary figure, a sweet-faced Australian girl who ended up working as an activist in East Timor at the height of its unrest. She became a conduit (with the alias Ruby Blade) for secret messages smuggled out of prison by the guerrilla leader Xanana Gusmao and, in the process, their personal story began. In nearly eight years, they met in person only once but, through correspondence, presents and bonsai trees, they fell in love.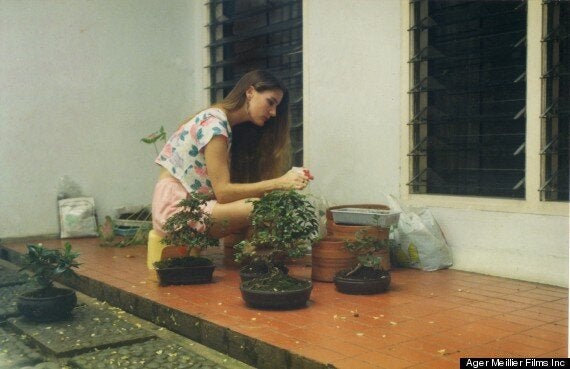 Kirsty Sword was sent bonsai trees by a warm-hearted Xanana Gusmao from prison
Film makers Alex and Tanya Meillier couldn't believe the footage Kirsty Sword was able to provide from this heady time.
"She was an aspiring filmmaker herself, so she had recorded many of the key moments, which became watershed moments," remembers Alex.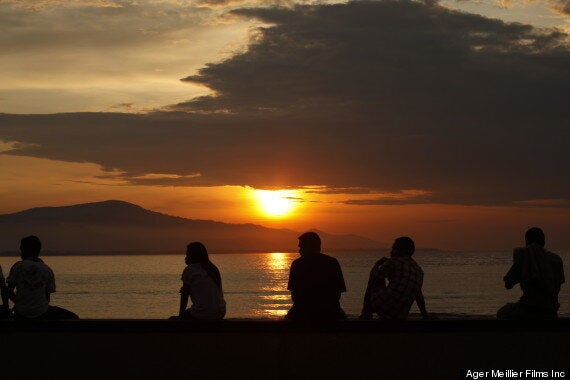 This year's anniversary of East Timor's independence will be the first where the citizens have complete control of their country
"She had those tapes, and invited us to come back to Dili to view them. We couldn't believe what she had, showing Xanana Gusmao in prison, and the final scene when they returned to Dili.
"It's all hers, and we knew we had something special. That was when Kirsty's story became the primary point of view."
East Timor's recent history has been a massive success story. 20 May 2013 will be the 11th anniversary of the restoration of independence, but the first one with the country's leaders working without UN support - "a great achievement worth shining a spotlight on" as Meillier puts it - and challenges to continue to rebuild the nation.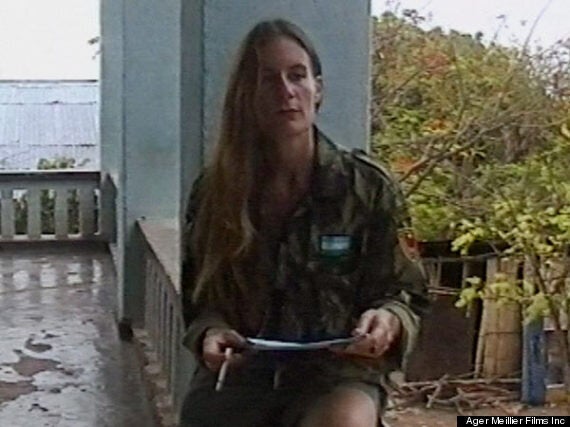 Kirsty Sword captured a lot of the extraordinary footage herself as a covert activist
Of course, Kirsty Sword is no longer a covert operator. Since the country's rebirth, she has been its First Lady when her now husband Gusmao was sworn in as the country's first president. More recently she has been running her Alola Foundation to improve the lives of her adopted country's women... but she was happy to reveal this side of her extraordinary story...
"She believed we were coming from the right point of view," remembers Meillier. "We're playing with genres in the film, spy story, love story, three-act structure. This isn't about one hero coming to save the day, but people coming together and throwing their lot in together. There's a lot to celebrate."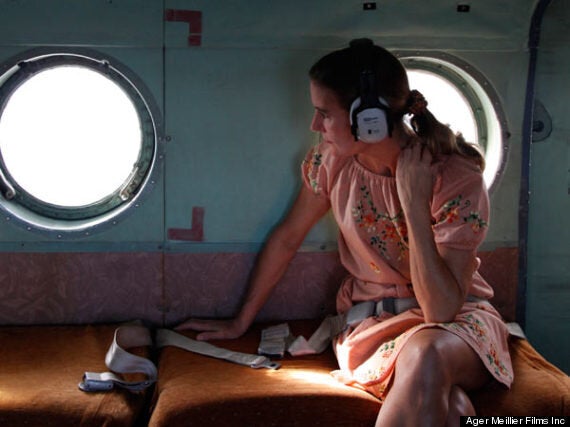 Kirsty Sword's personal fate has been intertwined with that of Indonesia
Of course, the missing person in all of this is Xanana Gusmao himself, who doesn't comment in a film otherwise peppered by its leading protagonists, including Nobel winner Jose Ramos-Horta.
"We wanted to reveal his personality in the film as it was first revealed to Kirsty," explains Meillier. "First the enigma, the legend, and then who he really is, as she started to learn it.
"We know him as this Che Guevara figure, an inspirational poet and leader, with the ability to order total restraint in the face of enormous pressure, but it was a revelation to discover what a wonderful human he is personally, too.
"The footage of him in prison, it's so intimate, he's just being himself, so it was very natural the way they fell in love, and we get to see what an incredibly charismatic, warm person he is, just as Kirsty did."
'Alias Ruby Blade' will next be seen at the Tribeca Film Festival on 19 April, and at its Australian premiere in Melbourne in May. DVD release will follow. Watch the trailer below...