We're pretty sure there will be quite a few young men out there who wouldn't mind being seduced by Heidi Klum.
Probably a few old men too.
But while that particular fantasy isn't ever going to happen (sorry boys) they can *coughs* console themselves with the next best thing: a video of Heidi Klum seducing someone else.
As Mrs. Robinson from 'The Graduate'.
Whilst pretending to eat eating a burger.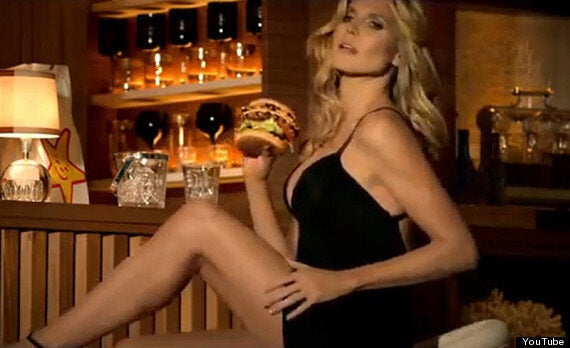 The supermodel is the star of a new ad for US fast food chain, Carl's Jr, which sees her recreating the Mrs. Robinson character (complete with black silk negligee) to promote their Jim Beam Bourbon Burger.
CLICK THE VIDEO ABOVE TO WATCH HEIDI IN ACTION