Former WBA heavyweight champion David Haye has grown tired of waiting for a challenge from either of the Klitschko brothers to arrive.
Haye, 32, announced his comeback at a press conference in London this afternoon and will fight an as-yet-unnamed opponent at Manchester Evening News Arena on June 29.
He also expects to fight again later this year to put himself in a mandatory position to face either Vitali or Wladimir Klitschko for their respective titles at some stage in 2014.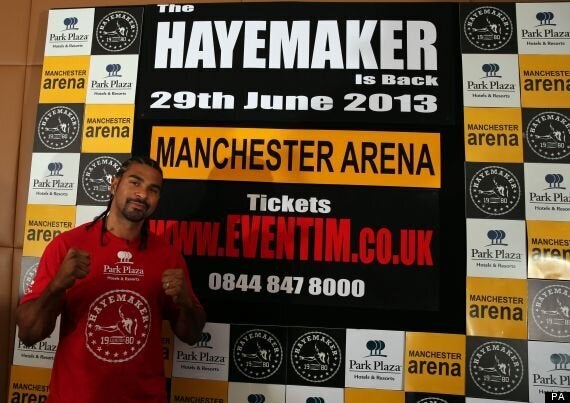 Haye's last opponent was Dereck Chisora at Upton Park
"Instead of sitting around and waiting another year I want to get back in there," Haye said.
"I'm happy to be back - a year is long enough time to wait for someone to phone you."
Haye's own promotional company, Hayemaker, will promote his comeback fight in June and his trainer Adam Booth confirmed talks are ongoing to find a suitable opponent.
The Londoner was last in the ring last July when he defeated fellow British heavyweight Dereck Chisora at Upton Park, a bout he thought would lead to an encounter with WBC champion Vitali Klitschko.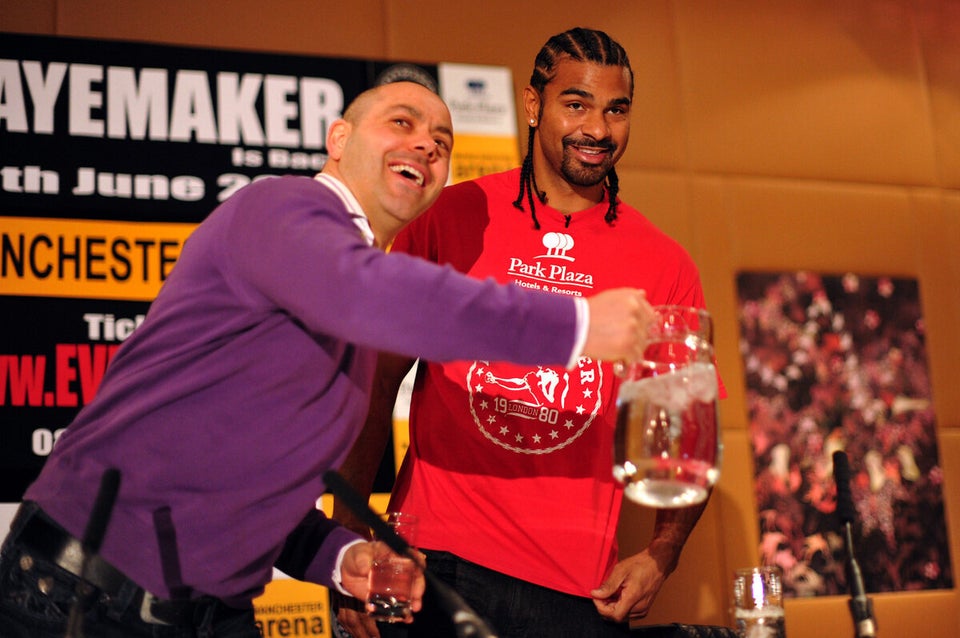 David Haye's comeback
Vitali's brother Wladimir beat Haye in Hamburg in 2011 to add the WBA title to his IBF, WBO and The Ring crowns and now Haye wants another shot at one of the Ukrainians.
"I was hoping Vitali would be a man of his word and fight me after I did what he and his team wanted me to do and beat Dereck Chisora," Haye added.
"We have been sitting around, waiting for the phone to ring but that hasn't happened. We have sent some e-mails but they have fallen on deaf ears."
Vitali will face unbeaten Manuel Charr in September, with Francesco Pianeta next up for Wladimir.