Dredd producer Adi Shankar has said there will be no sequel because the film "totally bombed".
Shankar, who admitted the film had been a box office flop, broke the news to Dredd fans in a live online interview.
He was talking part in a Reddit Ask Me Anything (AMA) with fans when several of them asked if they could expect a follow-up to the film which starred Karl Urban.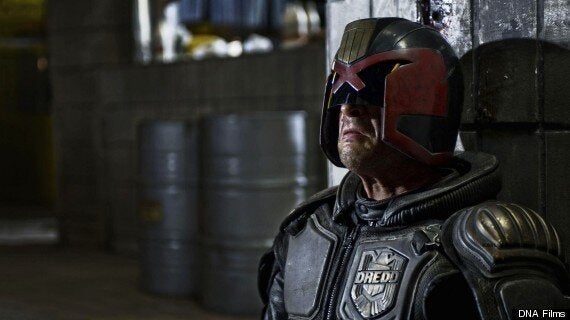 But Shankar quashed any hopes by being brutally honest about a sequel's prospects and why it didn't look likely.
He said: "It's because the movie totally bombed and R-rated movies are a tough sell to begin with.
"If Dredd becomes a cult hit it will be awesome. Last September was a terrible month: Dredd bombed and then Looper became a massive hit a week later!"
The Killing Them Softly producer did have an exclusive for Reddit though - that he is working on a short instead.
He said: "I am working on a Dredd short in the vein of #DirtyLaundry ... you're actually the first person to know about this."
#DirtyLaundry was a short created by Thomas Jane and backed by Shankar that was based on the Punisher franchise.
Dredd was released in September 2012 but had disappointing box office figures.
PHOTOS: Check out stills from Dredd 3D here...