'Disgusting' and 'Brad Pitt' are not two words you ever hear uttered in the same sentence but Kirsten Dunst has bucked the trend because that's exactly how she described kissing the Hollywood heartthrob.
Despite being lucky enough to briefly lock lips with Brad in the 1994 movie 'Interview With A Vampire', Kirsten was no where near as excited as everyone else was about it. The 30-year-old actress told Bullet magazine: "It was just a peck. I remember Brad would watch lots of Real World episodes. He had this long hair. He was just a hippie-ish cool dude.
"Everyone at the time was like, 'You're so lucky you kissed Brad Pitt,' but I thought it was disgusting.
"I didn't kiss anyone else until I was 16, I think. I was a late bloomer."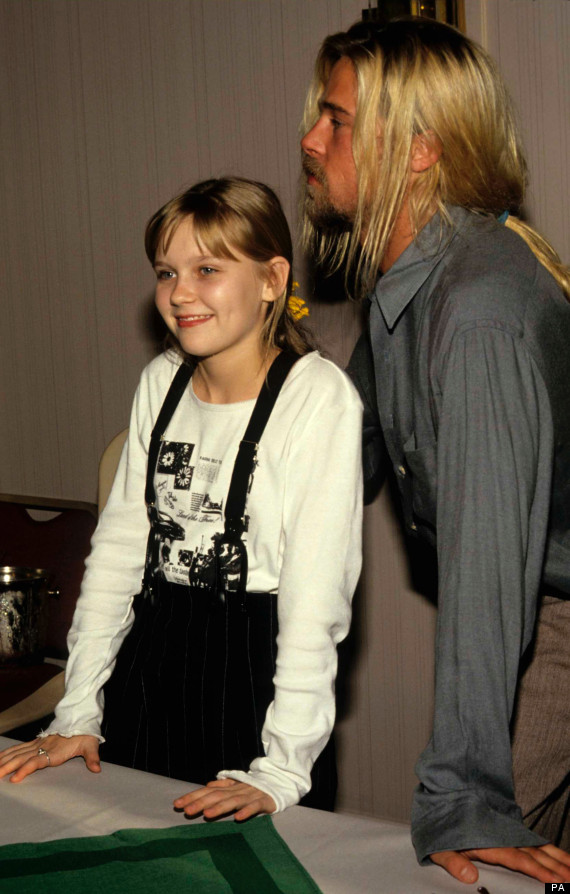 Kirsten was only 11-years-old when she filmed her kiss with Brad Pitt in 'Interview With A Vampire'
Kirsten - who is dating 'On The Road' star Garrett Hedlund - will next be on the big screen in the fantasy film 'Upside Down', alongside Jim Sturgess.
The movie follows a young man as he goes in search of the women he loves in an alternative universe.
LIKE US ON FACEBOOK | FOLLOW US ON TWITTER