With his huge online fanbase, acoustic sound and commitment to gigging, Oxford's twenty-year-old singer-songwriter Lewis Watson has already been compared to Ed Sheeran.
The names Jake Bugg and Ben Howard have also been bandied around when describing his music, but the impossibly innocent looking musician insists "if you listen to my music it will take you no time to realise how it's different".
I'm speaking to Watson during his UK tour, as he's moving out of one hotel in Gloucester and heading off to Cardiff for another gig that evening, to find out what part he thinks he plays in the growing movement of young singer-songwriters and just how he got so many Facebook fans...
How does it feel to be playing sold out venues now, did you ever think that day would come?
"I started out playing open mics, my dad would come to every one and I would play to him and four people having a pint at the bar. I played those almost everyday for a year. This is just amazing."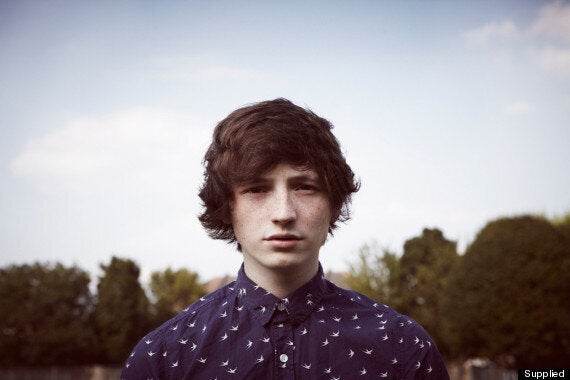 You didn't pick up a guitar until you were 16, what took you so long?
"At school I tried my hardest to be as book smart as possible, I'd never really been sure on a career path... but as soon as that wasn't compulsory anymore I really wanted to pick up a guitar... I'm a fairly fast learner with anything."
When did you start writing songs?
"As soon as I picked up a guitar I was writing songs as well... they were awaful songs but it was something I enjoyed doing. I used to get some books and line them up and write songs about the titles of the books, but that soon got very stale."
You've recently supported Lianne La Havas and Kodaline on tour, who would be your dream act to accompany?
"Dallas Green. His music is what first launched my love for acoustic music and it's one of the reasons I wanted a guitar."
You've got over 55,000 fans on Facebook. How did you get such a huge social media following?
"It just happened. I was looking at my followers daily and it was going up by one, and then a week later it was by 10, and then it got to 100.
"It was like 'wow this is strange' but It's the best thing ever... I just try and be myself on Twitter. I hope I'm attracting people because they like me and not because i'm a douche... I'd feel uncomfortable if someone else started running it."
You post pictures on Facebook of the crowds at your gigs, they seem to be full of teenage girls, do you have other fans?
"I love them but I hope that will change soon. I think it's just the way it's happened, because I got here with social media and they are the popele that use social media - you wouldn't find 40-year-old couples checking Twitter for new artists...
"I've noticed a lot more boys are coming to gigs now. It got to a point where I thought if a boy came to my show he was joking. I was in a dark place I think."
Lewis Watson's third EP 'The Wild' was released on 26 March, listen to his new single 'Into The Wild' at the top of this page. Are you a fan?
Popular in the Community