It looks like Sharon Rickman won't be getting her happy ever after, after all.
The 'EastEnders' stalwart will be left heartbroken on her wedding day, as Jack Branning says he can't marry her.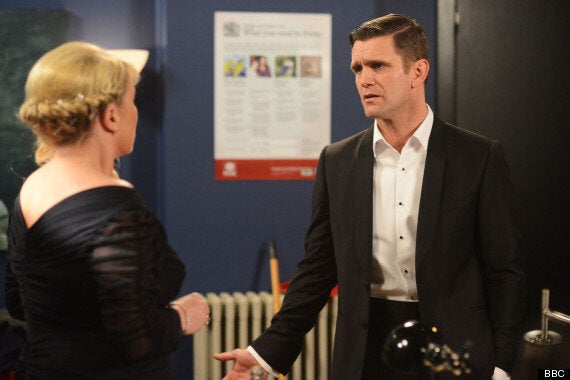 Viewers of the BBC One soap previously saw Sharon have doubts over the wedding, but now it's Jack's turn to mess things up as he confesses to Sharon that he's been having a secret meeting with ex-wife Ronnie, who is being released from jail.
Jack insists that he doesn't want to be with Ronnie, but he's now realised that he will never love Sharon the way he loved her.
And who does Sharon turn to when in need? Phil Mitchell, of course. But will he be willing to help this time?
Check out all the photos from Sharon and Jack's big day below...