FIFA has opted for the GoalControl system as the technology of choice ahead of the 2014 World Cup in Brazil.
The system, which will be trailed during the Confederations Cup later this year, was designed in Germany and works by tracking the ball, as opposed to rival bids that use a magnetic field, or the Hawk-Eye camera system that has been employed within professional tennis.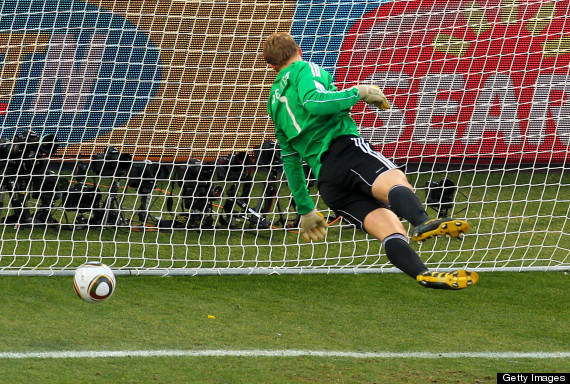 Lampard's goal that never was during the 2010 World Cup
Should GoalControl encounter problems during the Confederations Cup, FIFA has reserved the right to cancel the current agreement and seek a solution for the World Cup elsewhere.
FIFA first approved the use of technology for major tournaments last summer, with four companies tendering for the contract. GoalControl was the last to enter their bid, as recently as last month.
England have been both the beneficiaries and the victims of poor goal line decisions in major competitions, winning the 1966 World Cup on the back of a dubious Geoff Hurst goal that may not have cleared the line. More recently, Frank Lampard was denied a clear goal in South Africa in 2010 against the Germans in the quarterfinals.