Like Scandinavian drama? LOVE Pierce Brosnan? Well, the good news is... you won't have to choose, because these two pleasures are joining forces for a romantic drama 'Love Is All You Need', set in the seductive environs of sunlit Sorrento.
Brosnan makes a return to the coastal beauty of 'Mamma Mia' but with no tunes in sight. Instead, he's a businessman Philip, devoted to work since losing his wife, persuaded on this Mediterranean sojourn only by the wedding of his son.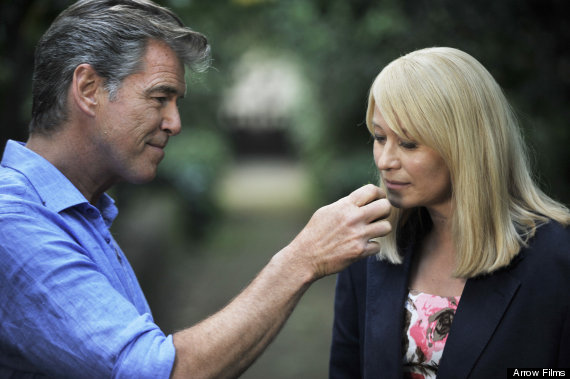 Pierce Brosnan and Trine Dyrholm in 'Love Is All You Need'
Also making her way to the South is Danish hairdresser Ida (played by Trine Dyrholm), recovering from the double whammy of cancer treatment and the discovery of her husband's infidelity with young Astrid from accounts.
Nuptial harmony isn't helped by the arrival of said husband Leif (Kim Bodnia from 'The Bridge') with his young lady in tow, but what raises this beautiful film above the farcical potential it promises are the luminous performances from Trine Dyrholm (once called the best actress he'd ever seen by Alec Baldwin), and Pierce Brosnan, whose compassion jumps from the screen.
HuffPostUK has an exclusive clip of when these two are first forced to share a cab... you won't be surprised to learn the Mediterranean sunshine soon thaws this initial froideur.... WATCH THEM IN ACTION ABOVE.
'Love Is All You Need' is in UK cinemas from 19 April. Some pictures and trailer below...