'Muppets' designer and the former wife of creator Jim Henson, Jane, died on Tuesday following a long battle with cancer.
She passed away at her home in Connecticut at the age of 78.
In a statement, the Jim Henson Company, owned by the Hensons' five children, hailed her as an "integral creative and business partner" in 'The Muppets'.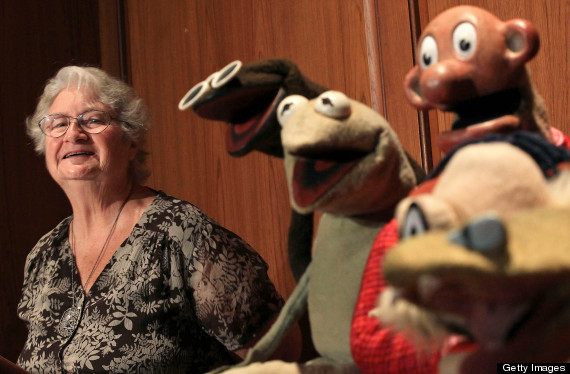 Jane met Jim Henson in a puppetry class at the University of Maryland and the pair started out working together on 'Sam and Friends', which featured some early 'Muppets' characters including Kermit.
She worked as an early puppeteer, as well as puppet designer for the 'Muppets'. She then went on to scout, hire and support many of the Jim Henson Company's top puppeteers.
Henson's characters, which also include Miss Piggy and Fozzie Bear, helmed 'The Muppet Show' on TV between 1976 and 1981, before appearing in numerous films including 1992's 'The Muppet Christmas Carol'.
Another 'Muppets' film is on the way for 2014, after the huge success of 2011 film 'The Muppets' starring Jason Segel and Amy Adams.
Ricky Gervais will star in the upcoming sequel alongside Ty Burrell ('Modern Family') as two of the three main humans in the film.