MC Harvey's being quiet. He's done all his talking. Got that? Except he's still got a few more things to say about the way he's been treated in the last few years, something he cheerfully opens up about...
"The last four years, I've gone from hero to villain, with people not focusing on my work any more. They wanted to destroy it, just focus on my personal life. The media had me in the bottom of the dirt, and they left me there.
"My agent rang, there was interest in me but it was "we don't care what he's doing, we just want to know who he's sleeping with." I had a film out with Michael Madsen, and that was how I was being treated.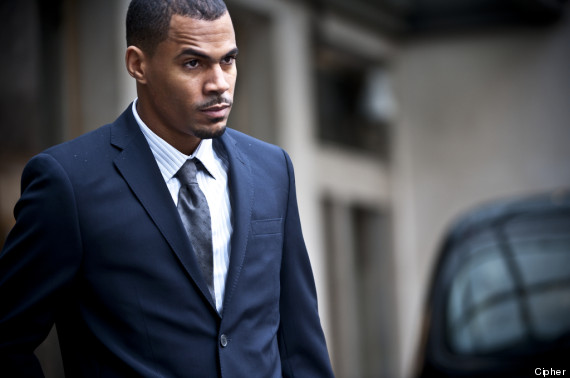 Harvey in 'All Things To All Men'
"I'm not giving people my energy like that, because it's backfired on me. This is not MC Harvey, Brit awards musician, this is a whole different thing. This is Michael Harvey learning his trade, being humble and learning from great actors, it's a whole different ball game.
"I believe that people know enough about Harvey, and it's time for people to leave me alone now, let my work do the talking. So I do my films and I go home and I chill out, and I let people judge my work. You don't need to hear me talking no more.
Except today, because... he's got a film coming out, and it's one he's particularly proud of, sharing screen time with Gabriel Byrne, Rufus Sewell and Toby Stephens in London gangster thriller, 'All Things To All Men'. Harvey, who shot the film before he entered the Celebrity Big Brother house last year, plays Curtis Carter...
"I've turned down a lot of gangster roles because it's too stereotypical to my own life and where I come from. I liked Curtis Carter, he wasn't a typical gangster, he had depth to him, the role's small but you're going to remember him... it was a done deal. A week after I met the director, I was on the set shooting. I was the last person they found."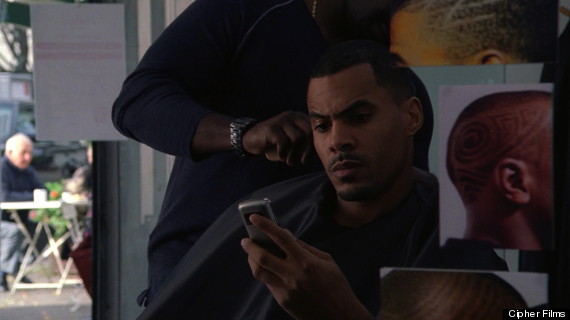 "Curtis Carter... it's a small part, but you remember him..."
Even if you missed out on the circus that was the previous incarnation of MC Harvey - his singing career with So Solid crew and later on his own, his high profile split from pop sweetheart Alesha Dixon following his affair with singer Javine Hylton ... you might have caught flashing his pecs in the Celebrity Big Brother hot tub last year, something he was persuaded to do by his agent...
"Sometimes in life, you have to take advice. My agent told me, 'you're going to go in there and come out a star.' I went in there, humbled myself, and everything he predicted happened.
"I didn't have a clue, I was just being myself, and I just knew that everyone in the house liked me, because I'm a compassionate person, I always put other people before myself.
"I came out and everyone was screaming. I asked my mum, 'How can they like me then hate me then like me?' It didn't sit with me right. So I went and sat in my new house in the countryside for two days, and just thought, this is weird, then it all started to click into place. But I'm still going home and being humble."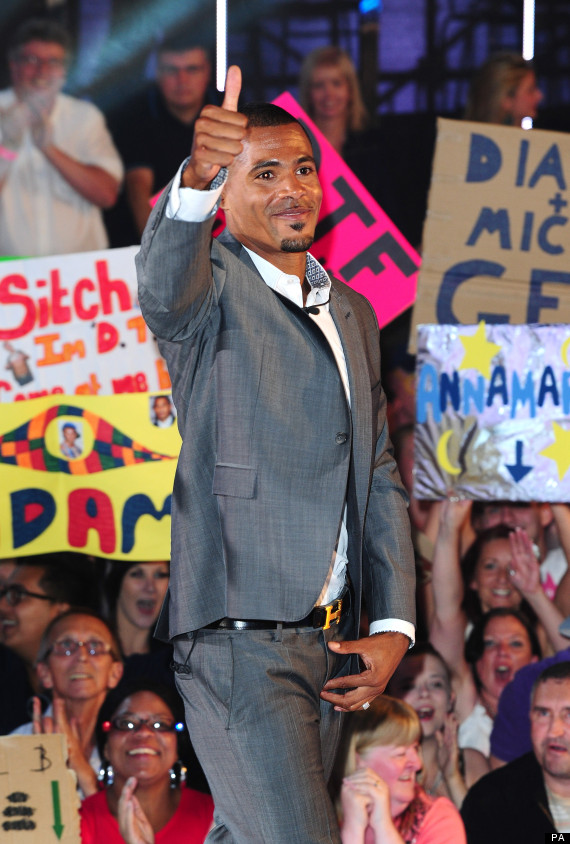 Harvey did well in the Celebrity Big Brother house last year
It does seem as though Mr Harvey has had a change in fortune. As well as this film plus another, unmentionable, on the way, there's a sold out tour with So Solid starting next week. And he does seem to be bouncing with positive energy.
But he's obviously a sensitive soul, so how does he react these days when he bumps into people that he feels were in the wrong camp, not with him but against him?
"I've seen them," he grins widely. "They can't touch me. My energy's too positive. I didn't go to the Brit Awards but I went to the party afterwards and saw people who'd shit on my career.
"The difference was I could look them in the eyes, they couldn't look at me in mine. They had the guilt. Do you know what I did? I still shook their hands and smiled at them."
For a man who is self-professedly shunning the limelight, Harvey does seem happy to talk. But, on that occasion, it seemed, he took the decision to keep mum when asked what he was up to...
"I knew the storm was coming, but it hadn't arrived yet," he remembers. "They asked me at the Brits, 'What are you doing now?' I said, 'Nothing... just living off my royalties. Keep schtum. That's my new motto."
'All Things To All Men' is out this week in UK cinemas. Some stills below...