Officials at One World Trade Centre at the Ground Zero site in New York have been showing off the incredible view from its observation deck 1,250 feet above Manhattan.
Visitors to the One World Observatory, which opens to the public in 2015, will be treated to a full tour with a history of the site before being whisked up 102 floors in 60 seconds.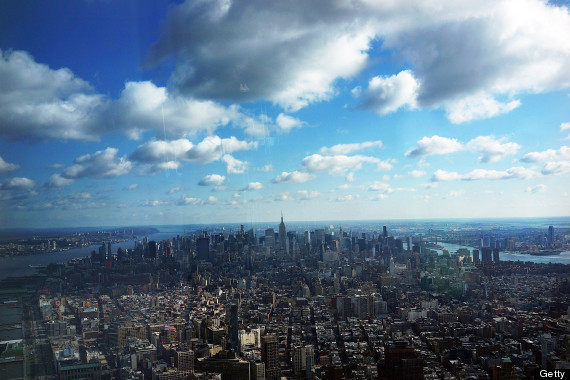 The stunning skyline of Manhattan
"We expect this to be the Yankee Stadium of observation decks," said Scott Rechler, vice chairman of the Port Authority of New York and New Jersey.
When completed One World Trade Centre will be the tallest building in the western hemisphere at 1,776 feet.