Beyoncé has debuted a new song, 'Grown Woman', in her latest Pepsi advert, which sees her comes face-to-face with her past.
The one-minute video titled 'Mirrors' sees the superstar alongside reflections of her old self, imitating signature moves from her Destiny's Child days and her 10-year solo career.
There's the Destiny's Child-era Bey in a pink 'Bootylicious' getup, the "Crazy in Love" Beyonce in a white tank top and jean shorts and the Beyonce who wore that black leotard in the 'Single Ladies' video.
"Embrace your past, but for now," she closes by saying.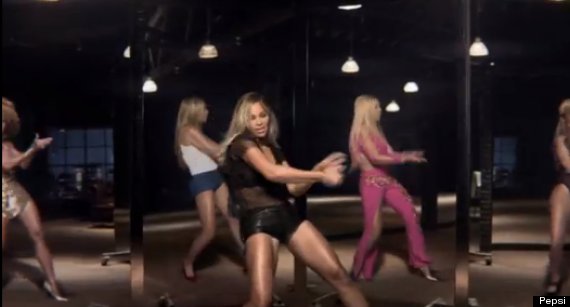 On Wednesday, Beyonce teased an announcement and had many thinking the she would unveil information about her album.