Heidi Klum proved she's not just a supermodel, but a superhero too after she rescued her seven-year-old son from a dangerous riptide.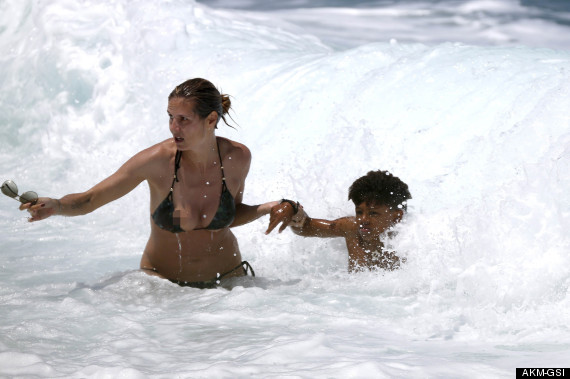 In newly released photos from the incident, which occurred over the weekend, the 'America's Got Talent' judge can be seen pulling her little boy and two nannies to safety after they got into trouble in the choppy surf.
The family were enjoying a dip in the ocean on holiday in Oahu, Hawaii, when the tide turned and became dangerous.
A bikini-clad Heidi sprang into action along with her bodyguard boyfriend Martin Kirsten, who helped with the sea rescue.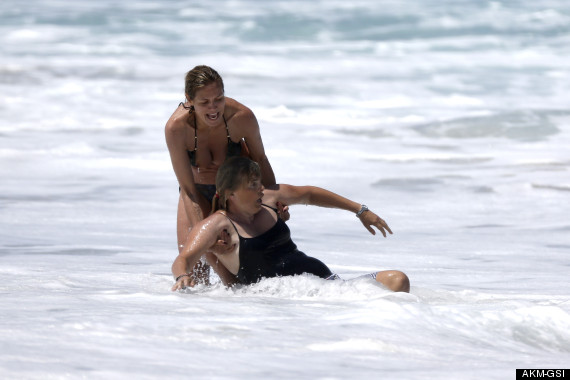 The model spoke about the incident to Us Weekly earlier this week.
"We got pulled into the ocean by a big wave. Of course, as a mother, I was very scared for my child and everyone else in the water," she said.
"Henry is a strong swimmer and was able to swim back to land. We were able to get everyone out safely."
LIKE US ON FACEBOOK | FOLLOW US ON TWITTER