UPDATE: Jeremy Irons Clarifies 'Mischievous' Comments On Gay Marriage Between Fathers & Sons
Oscar-winning actor Jeremy Irons has mused that gay marriage could lead to fathers marrying their sons.
While the 64-year-old stressed he "doesn't have a strong feeling either way" on same sex marriage, he suggested it could be manipulated to allow fathers to pass on their estates to their sons without being taxed.
Speaking to Huffington Post Live host Josh Zepps, Irons asked: "Could a father not marry his son?"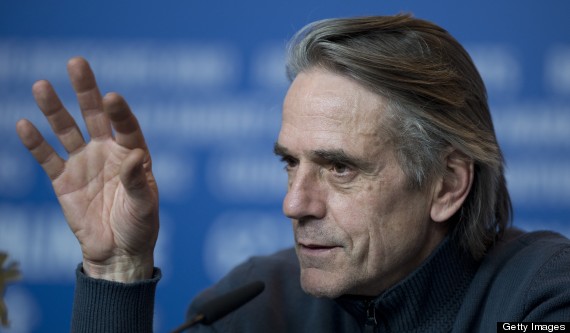 Jeremy Irons has mused gay marriage could lead to fathers marrying their sons
When Zepps reminded him of incest laws, Irons responded with: "It's not incest between men", because "incest is there to protect us from inbreeding, but men don't breed."
The Borgias star added that he wishes "everybody whose living with one other person the best of luck in the world because it's fantastic.
"Living with another animal, whether it be a husband or a dog, is great. Irons plays Pope Alexander VI in The Borgias
"It's lovely to have someone to love. I don't think sex matters at all. What it's called doesn't matter at all."
Irons, who married his second wife Irish actress Sinead Cusack in 1978, also gave his views on the battle for recognition of same sex marriage, as opposed to civil unions.
The father-of-two said: "It seems to me that now they're fighting for the name. I worry that it means somehow we debase, or we change, what marriage is. I just worry about that."
A spokesman for lesbian, gay and bisexual charity Stonewall, told Huffington Post UK: "Few people will agree with Jeremy Irons' bizarre 'concerns' about equal marriage. Sadly his comments do seem to indicate he's taken his role as a Pope in The Borgias a little too seriously."
Irons's comments have unsurprisingly been met with some bemusement: