Chris Pine is the man for the reboot. As Captain Kirk, the sun-kissed Californian is the linchpin of JJ Abrams' Star Trek reinvention, and he's about to step into Harrison Ford's shoes as CIA maverick Jack Ryan.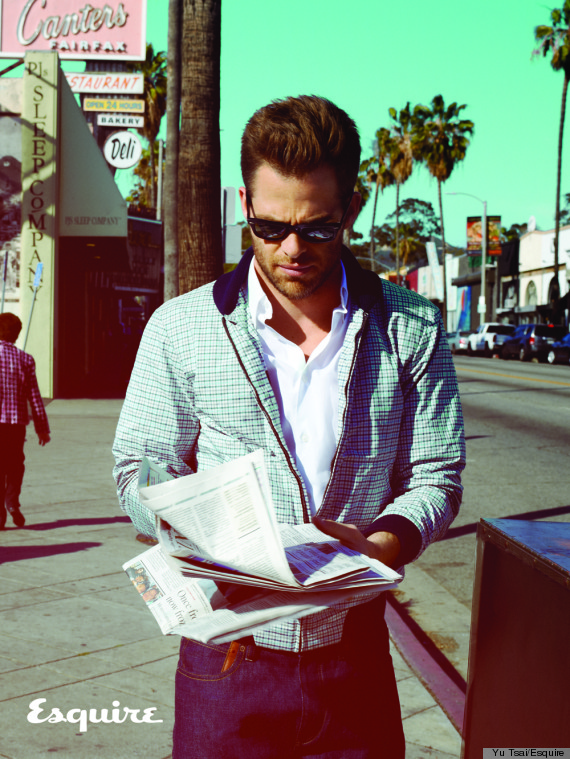 In an exclusive interview with Esquire for its Spring Style Special, Pine talks openly about his terror of the responsibility of starring in one of the world's most popular and hotly debated sci-fi-franchises, as well as the lure of Hollywood's vices.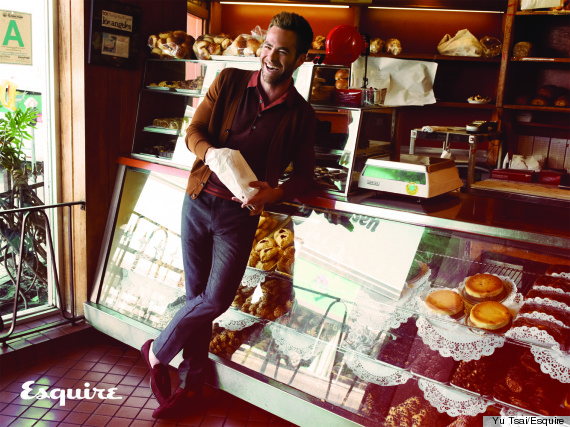 Chris Pine says life is more complicated than it used to be...
Here are some titbits...
On combatting his fears to reinvent 'Star Trek':
"'Star Trek' scared me a lot. It terrified me, really. Because of the scale, the responsibility, the fact that it was this iconic character. It was the bigger challenge. So I had to take it."
On not yet having the screen idol status of some of his counterparts:
"When I went to Japan for 'Star Trek', the fans were at the airport waiting. But they didn't scream until Benedict [Cumberbatch] got off the plane. And I was like, f**k man: what about me?"
On auditioning for the role of Captain Kirk:
"I wasn't a fan of 'Star Trek'. It didn't excite me. All I wanted at that time was a part that I really connected to and when my agent said, 'Star Trek', I said, 'No! Have you not been hearing anything I've said? 'Star Trek' is the furthest thing from what I want to do.'"
On the pressures of fame:
"No, quite the opposite. Before, it was so much easier. You had this Zen-like tunnel vision of 'must work at all costs'. It's so wonderfully focusing. Now, I get lots of great opportunities, with lots of money attached and great people to work with, but the excitement doesn't compare to when I got my first movie 10 years ago. That was a pretty amazing day."
On being like the half-Vulcan Spock, in a constant state of self-examination:
"We have one shot at this life, and we have all these potentials and capabilities, so what I'm interested in is how can you live so that by the end, you've truly investigated yourself and lived life to the full?"
On resisting the debauched temptations of Hollywood:
"Drugs were never interesting to me. With drinking, you slowly learn how much you can handle, but with drugs I just don't know what the f*ck they are or what they do. Also, I was a shy kid, a late bloomer. At 22, I was probably 16 emotionally."
The full interview with Chris Pine appears in Esquire's Spring Style Special, on sale Thursday 4 April. Also available as a digital edition."
Star Trek: Into Darkness is released in the UK on 9 May 2013