"I'm very competitive," Aaron Eckhart tells me. "Being centre stage gives me more to do, and I do like to be in control, so that helps."
Aaron Eckhart knows of what he speaks. The American actor is best known for his key role as Harvey Dent in Christopher Nolan's blockbusting 'The Dark Knight', but this sits atop a robust career catalogue of interesting indie stuff - ever since he caught audience eyes as Sam in 'Erin Brokovich', including the grief-ridden 'Rabbit Hole' with Nicole Kidman, and most recently in Johnny Depp's ode to Hunter S Thompson, 'The Rum Diary'.
"It's a dance that you try to get right," Eckhart explains of his screen choices.. "I'll always be interested in doing films like 'Rabbit Hole'. 'The Rum Diary' was a bit broader but, in this business, if you have any sense of self-preservation, you have to learn to adapt. It's a director's medium."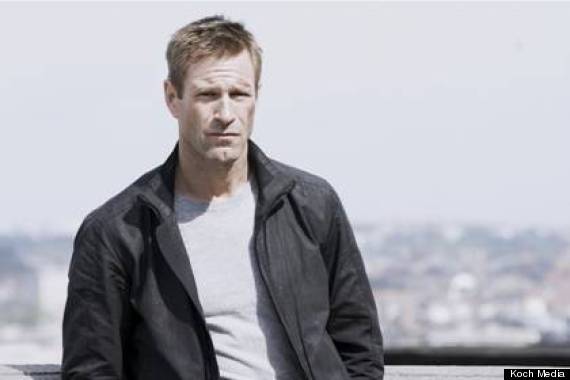 Aaron Eckhart takes centre stage in 'The Expatriate'
This week's Aaron Eckhart release is 'The Expatriate', a satisfying espionage thriller - what the actor calls "a small film" and you can tell he means that as a compliment - where he, as a former CIA agent Ben Logan, is forced to go on the run after being targeted for extermination by the Agency. Along for the ride is his estranged daughter Amy, played by upcoming actress Liana Liberato.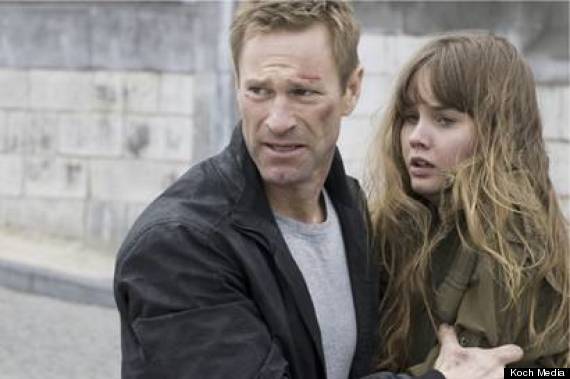 Aaron Eckhart co-stars with upcoming actress Liano Liberato
What's the difference between this and, say, a project the size of Batman?
"Because the budget is so much smaller, along with expectations, we get to have a little more fun," reports Eckhart. "Batman had bigger cranes."
The Expatriate is in cinemas from Friday 5 April, and on DVD from Monday 8 April. HuffPostUK has an exclusive clip - WATCH ABOVE - and the trailer below...