Seems Kelly Brook isn't going to forget Katie Price calling her a 'heifer' anytime soon.
The model took a swipe at the artist formerly known as Jordan during Thursday night's 'Celebrity Juice' when a picture of Katie dressed as a horse at the launch of her latest equestrian range was shown.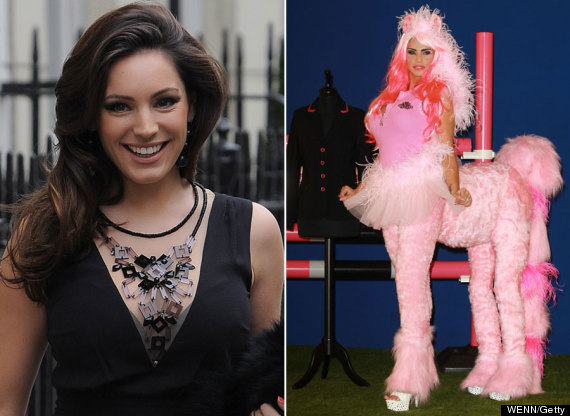 When asked by host Keith Lemon - who recently banned Katie from the show over her comments to his pal - what was going on in the photo, Kelly quipped: "Is that Katie Price on her wedding day?" in reference to her nuptials, which took place on Saturday.
Oh how we lol'd.
It came just after Kelly branded Katie 'delusional' in a new interview where she also admitted she was overwhelmed by the public's backing in the argument.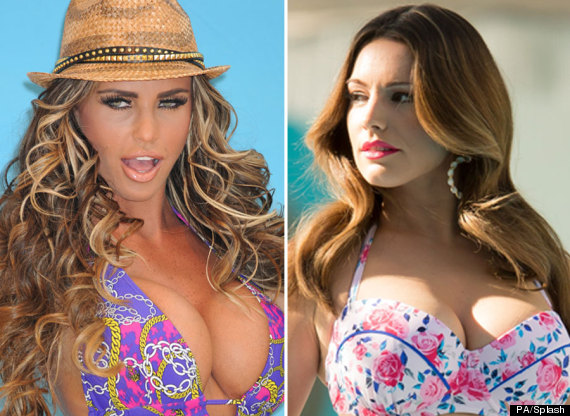 "To be called a heifer is the funniest thing I've ever heard. I mean - it's ridiculous. Do I look like a heifer to you?" she told Easy Living magazine.
"Even if it was true, it would be hilarious. She's delusional. The amount of women tweeting me saying lovely things and sticking up for me after that - it was overwhelming.
"It hit a nerve for them - they took it personally. I didn't realise how much women like seeing a woman like me being me - being curvy and not going on silly diets.
"I felt like Boudica with my tribe behind me. Women should stick together."
Katie had attempted to make amends with Kelly after a public backlash, tweeting the star last month to say: "@IAMKELLYBROOK I'm really sorry for what I've done you know I think your a natural beautiful girl we go back a long way so I'm sorry xx (sic)."
It seems your words were too little, too late, Pricey.
LIKE US ON FACEBOOK | FOLLOW US ON TWITTER