On a freezing April night, London's Scala nightclub is packed full of mid-twenties music lovers in their hooded coats, all of whom have braved the cold to see hotly-tipped band Kodaline on the last night of their UK tour.
Performing to big crowds is something Kodaline have begun to get used to, having just returned from a European tour and a super packed SXSW schedule in Austin, Texas.
They've also begun to creep up the charts as they enter mainstream consciousness, with their latest single 'High Hopes' reaching number one in their homeland - Ireland's - charts. The single also recently became the second-highest new entry at number 16 in the UK charts.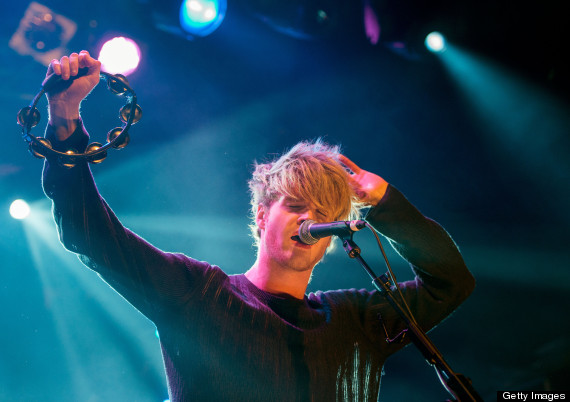 As Kodaline, made up of singer Stephen Garrigan, guitarist Mark Prendergast, drummer Vinny May and bassist Jason Boland, come on stage, the crowd is instantly buoyed by Garrigan's Irish charm. Having a good looking frontman always helps.
But that's not the only reason why both MTV and the BBC have championed Kodaline as ones to watch for 2013...
Their upbeat song 'Love Like This' is almost Mumford & Sons-like in sound, as Garrigan strums the mandolin, while the beautiful 'High Hopes' has everyone signing along with Garrigan's fragile vocals.
The band, who started out in 2006 as 21 Demands before reforming in 2011 as Kodaline, have seen their previous single 'All I Want' garner over 2m hits on YouTube and they're not short of critical acclaim either...
Spindle magazine described their first EP as a collection of "well crafted songs made with more than the last fives years as an influence and ready-made harmonies and choruses for even the biggest of stadiums".
They've also been compared to an early Coldplay, with hints of Train, The Script and Radiohead.
Make your own mind up about Kodaline by watching their video for 'High Hopes', filmed in Paris, below. Have they got what it takes to be the next big band?
Kodaline's debut album 'In A Perfect World' worldwide is released on 10 June.