Manchester United have reportedly hired audio experts in a bid to improve the pathetic Old Trafford atmosphere.
Although the majority of English football grounds generate a moribund noise, United, who boast the biggest stadium in England, have often been subjected to jibes since former captain Roy Keane's prawn sandwich tirade in 2000.
Keane bemoaned the club's home support after a slender Champions League win against Dyanmo Kiev, and Old Trafford has struggled with the stigma.
Plans for a singing section last season were abandoned when the away supporters were moved to the third tier of the north stand, infamous for its detached view. Aston Villa fans were moved from the regular away spot in the East Stand to the top tier last April.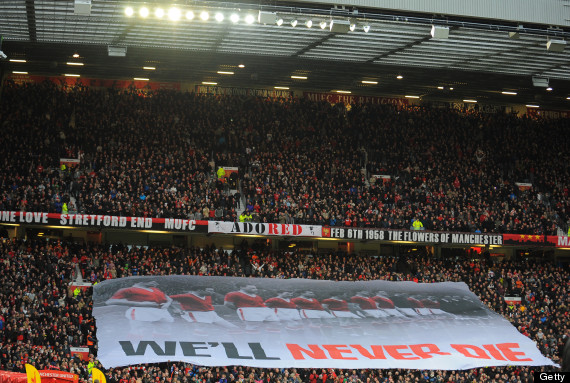 Old Trafford's atmosphere has been in decline for years
Whereas Old Trafford once measured louder than the roar of a jumbo jet preparing to take off, so desperate has the club become to improve the flagging noise they have now contracted a sound specialist to carry out a report.
The Manchester Evening News reports an expert attended the Liverpool match in January and will monitor noise levels at another home game before the season ends.
The second tier of the Stretford End is renowned for its loudness but the acoustics of the stadium give the impression it is a hushed section of the ground. The north - now the Sir Alex Ferguson Stand - and south stands are infamous for supporters' quietness while the previously raucous K Stand's noise has diminished.
Stretford End Flags, a supporters group, has been criticised for wielding its influence with mosaics and banners which have not enhanced the match-going experience, while the Glazer family's ownership has seen thousands of disenchanted supporters boycott Old Trafford.
The makeup of Old Trafford on matchday includes a high percentage of tourists and corporate fans with a dubious understanding of football, which has contributed to the morgue-like sound at the ground.