'Carrie' struck terrors into cinema-goers' hearts in 1976, with the sight of blood streaming down Sissy Spacek's sweet face not long forgotten. And just when audiences were getting over it, the telekinetic teenager's back!
This time it's Chloe Grace Moretz - that little cherub from Kick-Ass - cast as the high school girl with unearthly powers.
WATCH THE NEW TRAILER FOR THE NEW 'CARRIE' ABOVE.
Her mother - the religious zealot played by Piper Laurie in the original - this time around has Julianne Moore cast in the role. But everything else sounds familiar...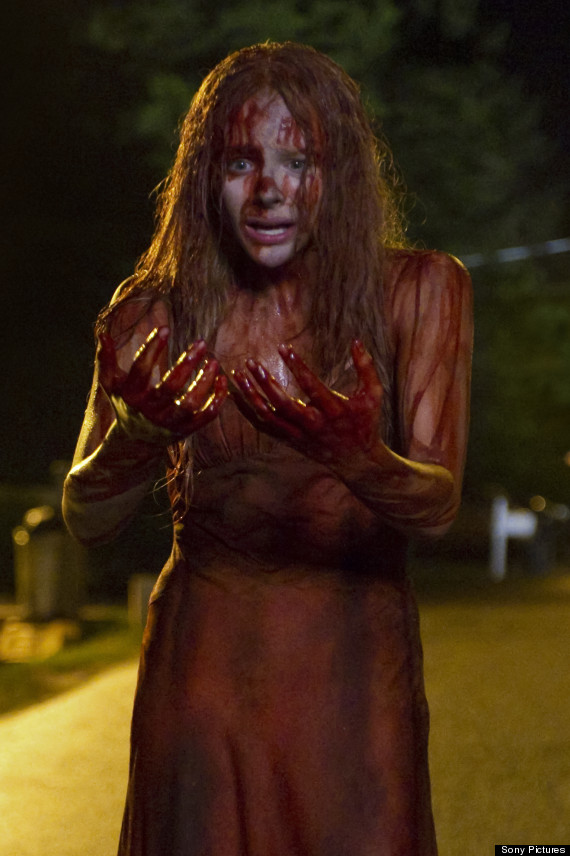 Chloe Grace Moretz plays Carrie in the forthcoming remake
"When bullied by her peers, Carrie exhibits her strange powers. And when a cruel trick plays out on prom night she unleashes her telekinetic wrath and destroys her school, her mother, and herself."
What's the scariest film you've ever seen? (I couldn't sleep for two whole nights after watching 'The Orphanage)... LET US KNOW BELOW...
Carrie is in UK cinemas from 29 November 2013. Watch the previous trailer below...