'Broadchurch' star Olivia Colman has confessed that not knowing who the killer was until the end of filming was hard.
The 'Peep Show' star plays a detective, alongside David Tennant, in the hit ITV crime drama, and writer Chris Chibnall kept the identity of the killer top secret during filming. Even the cast were in the dark so they wouldn't give away clues in their acting.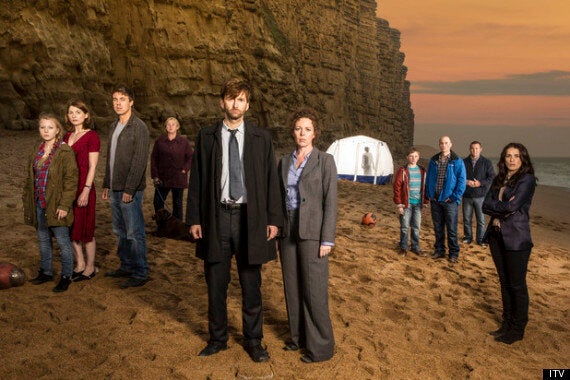 Olivia told the TV Times: "It's hard when you finally find out the truth. You think, 'would I have done anything differently?'."
But she added: "I enjoyed his way of working - I hadn't done it before and it added to the excitement."
Olivia has starred in hit comedies Rev and Green Wing and was nominated for a Bafta for her performance in Olympics sitcom Twenty Twelve. She has also won acclaim for her dramatic performances in award-winning films Tyrannosaur and The Iron Lady.
She revealed: "When I was doing a lot of comedy, I looked at Julie Walters, Kathy Burke and Emma Thompson, women who were brilliant in comedy and managed to prove they could make the change onto the other side of the coin. There's a root and influence there in that I thought, 'See, it can be done!'."