Barely have I sat down to chat with Lulu, than the sight of my phone launches her into a cheerful rant about having to buy a new charger for hers, plus the other problems she has with a certain computer store. "The salesman asked me if there was anything else he could help me with, I said 'so many things I'd have to move in. We miss Steve,' I told him."
Such storemen would take on Lulu at their peril. It's hard to believe this petite bundle of energy is 64, as she sits, by turns giggling, telling the sort of stories you'd hope for after half a century in show business, pausing to illustrate some of her anecdotes by breaking into song... audibly pitch perfect... and even throws in the odd spot of air-guitaring. I think it's fair to say, Lulu gives good interview.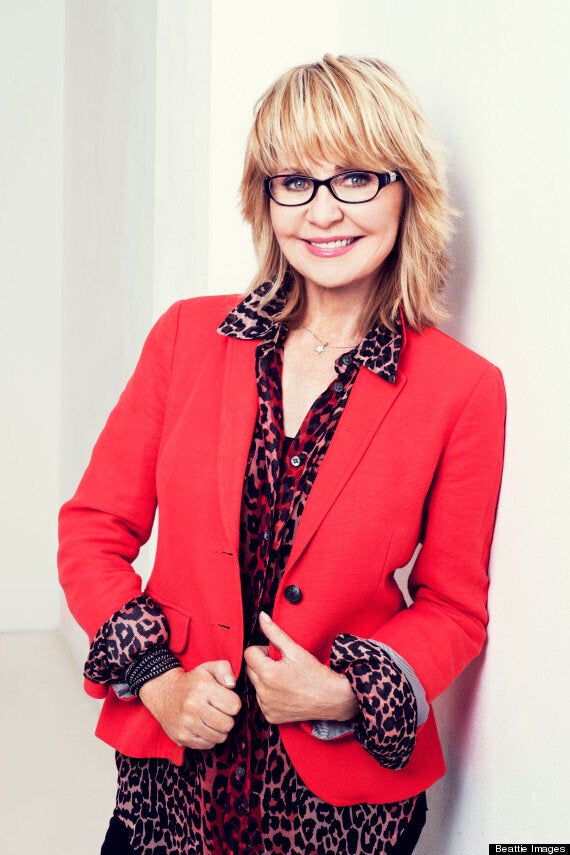 Lulu - tirelessly glamorous at 64, having "surrendered" to specs
She's happy to go back to the beginning, when as a young teenager she sneaked out of her family's home in Glasgow and made her way to the local club... "there were lots of drugs obviously at the club because everyone was older than me..." said with the shrug of someone who seems never to have needed the kind of illusory confidence such substances bring. Less than two years later, her version of the Isley Brothers' 'Shout' was in the charts. As she describes it, "there were lots of beginnings, but that was probably the biggest one."
Since then, she's seamlessly planted pegs in so many patches of our pop culture, it's easy to lose track - James Bond theme (The Man With the Golden Gun, 1974), Eurovision Song Contest winner (Boom Bang a Bang, 1969)... a song she never much liked... "It wasn't my favourite song. I was annoyed at the time, I wasn't happy, but there was a lot to be said for the fact that I was one of the four to get through (her song tied for victory with Spain, France, the Netherlands).
"Boom Bang a Bang was a huge part of me, maybe a part that I didn't relish and there might be psychological reasons for that - I was a child being made to do things I didn't want to do. I was perhaps an elitist, a bit of a snob."
For the same reasons, Lulu says, she nearly shirked the chance to duet with Take That on massive hit 'Relight My Fire' in 1993.
"I slightly poo pooed them too! I thought 'boyband, how ridiculous, I'm 40.' That was my immediate reaction. But the record company kept saying it was smart, so I went, kicking and screaming, and the rest is history.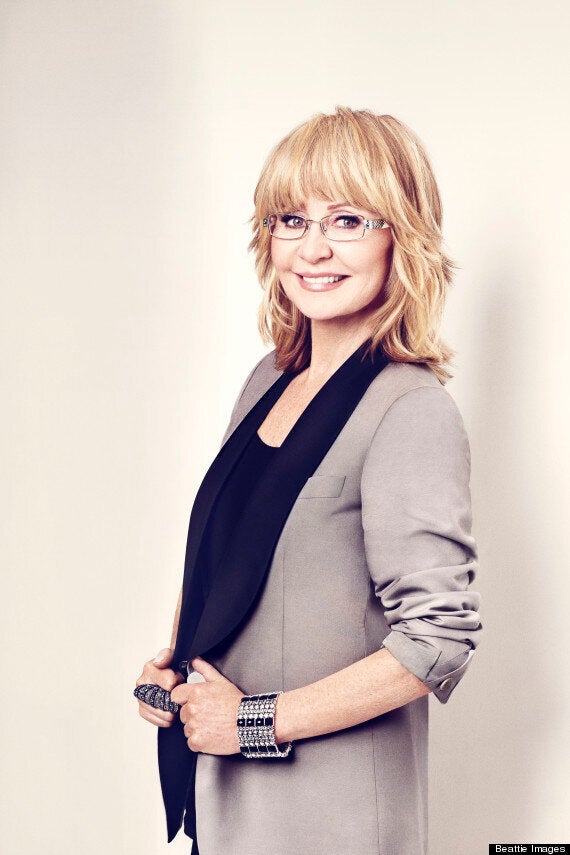 "Both my ex-husbands were winners"
"There have been a lot of things I've done that I haven't done for the fun of it, but as a means to an end. Sometimes I've made bad decisions, sometimes I was forced, and sometimes things just didn't work out, but that was just..." she smiles a big smile.
These days, Lulu has the music, the skincare line, the various businesses she's put her name to, including, most recently, a Specsavers range. "It's cool to wear glasses now, fortunately. I have to wear them, I resisted, but surrendered as soon as I hit 50. I have so many different pairs, so I thought, 'I can talk about that.'
"Because I've been around for ever and ever like wallpaper, people ask me for secrets... it's the same with my skin care range, that's out of necessity. As soon as I saw the first signs, I bought everything in the market. I want to sing so I have to be able to look after myself, I have to make the effort, and I do like to help. If I see a girlfriend, I tell her, you've got to have your roots done. A friend, a top comedian, was sitting at a table once with some green in her teeth. And I told her, and she said, 'I've been timing you all. Lulu's the only true friend I have.'
Such friendship extends to her ex-husbands, hairdressing mogul John Frieda and the late Bee Gee, Maurice Gibb. "Even though it was difficult, with both those guys, I managed to pick two winners." Were they gentlemen in the way they treated her, post split? "Both were gentlemen. You said it."
Lulu's hair has been part of her glamorous image since she was married to Frieda throughout the 1980s - "My mother heaved a huge sigh of relief when I married John. Finally, you've got your own hairdresser."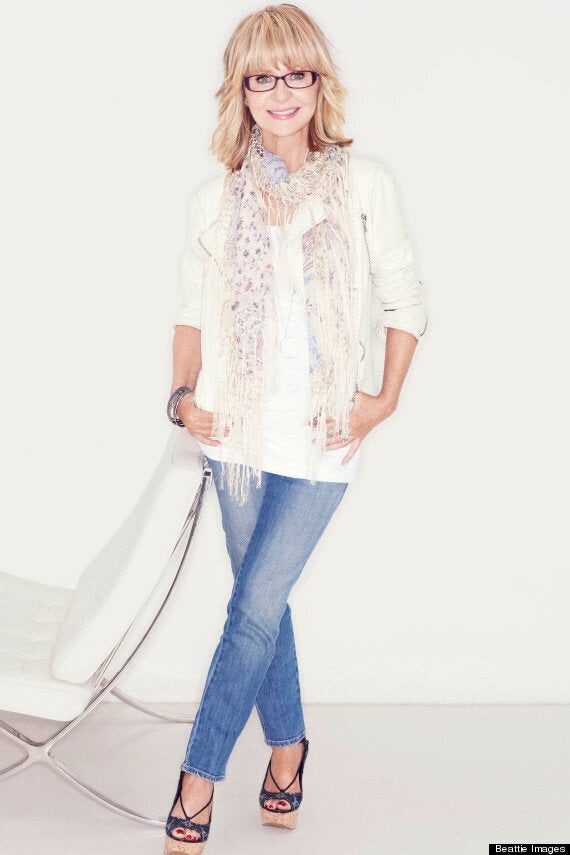 "I want to sing, so I have to look good"
So did she have to find another one once they split? "Oh no, I'm not stupid, kept going to the same salon. Go to the best, I say."
So, to what does Lulu, at the forefront of women proving that 60 is the new 40, put down her professional longevity and enduring appeal? "I have no idea, but I want it to continue," she says frankly.
"That's why I want my skin to look good, I want to be agile, be able to move, and keep my brain ticking, be in the world today, curious, not stuck in the past, and yet be grateful for things in the past. Sometimes I look at them and think 'wow.'"
Lulu is clearly not willing to rest on her laurels and trade off historic triumphs. Recently, she went on stage at BB King's club in New York, and was pleased to report to her friends, "Standing room only, baby."
So how much of her focus is music these days, and how much is the nostalgia for a tireless icon? She reports on the gig with undisguised satisfaction...
"I put a black hat on and tied my hair back, with a black jacket. A cool jacket, but my biker boots could have done with a bit of polish on. It was about the music, and I loved it. And it got the best review I've ever had in my life. Which told me, 'you can still do this.'"
Lulu is the face of the Aurora range of glasses, available exclusively at Specsavers www.specsavers.com
Popular in the Community