Harry Styles has been quite literally caught with his trousers down.
However, this time has got nothing to do with women, more his mischievous bandmates.
Fans at One Direction's gig at London's O2 on Saturday got an eyeful when Liam Payne decided to play a prank on him, sneaking up behind him to pull down his trews.
The crowd went wild as Harry stood on the stage in his small black pants, blushing as he tried to preserve his modesty.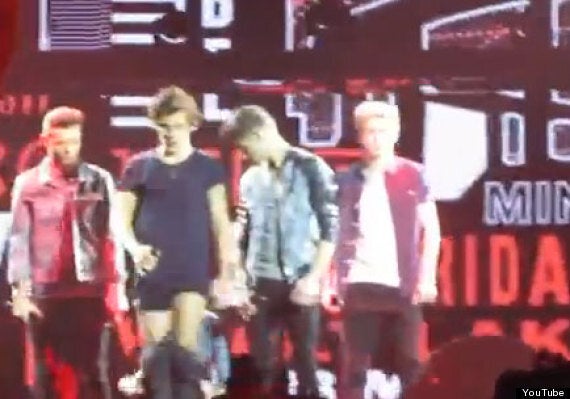 As Harry, 19, tried to zip himself back up, his bandmates watched and laughed and the 20,000 fans at the O2 Arena cheered, screamed and whistled.
But the curly-haired star wasn't to be put off, and carried on singing the group's hit 'What Makes You Beautiful' throughout. What a pro!
It wasn't the first time Harry has been the victim of one of Liam's jokes - last year he tore open Harry's shirt and exposed his bare chest at a concert in the US.
Long may these sort of antics continue, we say.
Watch the video above to see Harry baring all.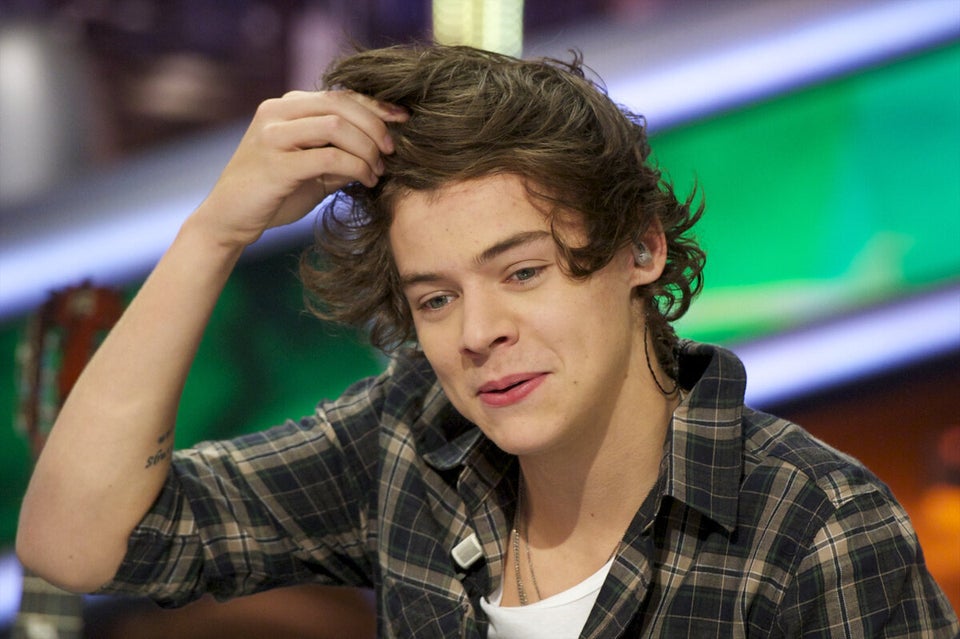 19 Reasons Why We Love Harry Styles
Popular in the Community