Looks like someone forgot to pack the factor 30 before jetting off to St Barts, eh Jessica Alba?
The actress has clearly been making the most of the sun on her Caribbean getaway, and has got some painful looking sunburn to show for it.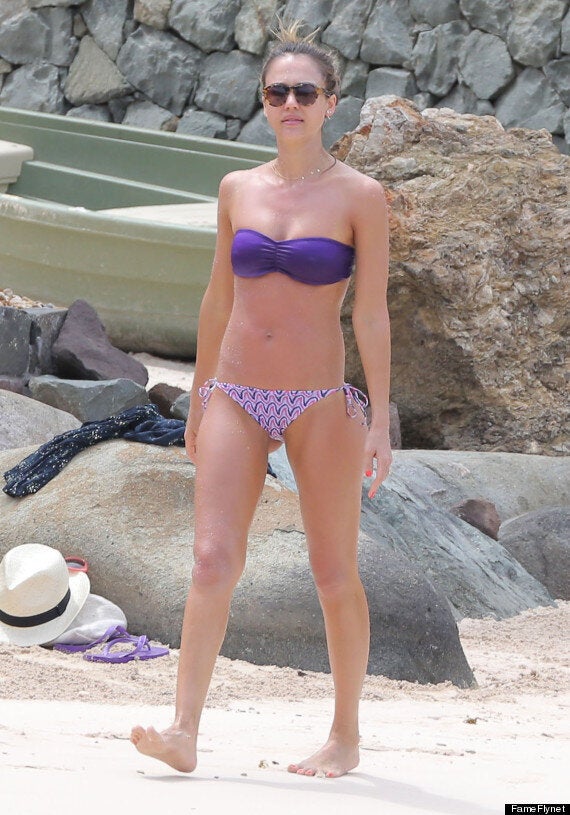 The mum-of-two is holidaying with husband Cash Warren and the couple have also been joined by pal Nicole Richie.
But she was looking a little red as she hit the beach on Sunday, showing off her already smoking hot body in a purple bikini.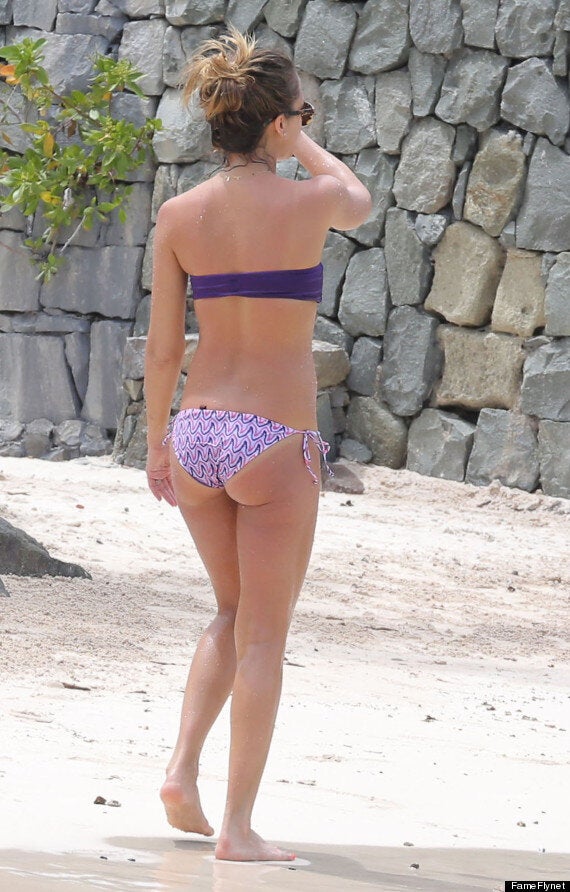 However, this incredible bod has come at a price as she recently revealed she's been consuming just 1,200-calorie meals.
"I have a hard time with portion control, so I have 1,200-calorie meals delivered. But I also work out, so basically I'm starving – it sucks. I drink a lot of water," she told Us Weekly.
"To get back in shape, I start by exercising for about an hour a day, then go up to three hours, five days a week, I do a lot of cardio and some core strengthening."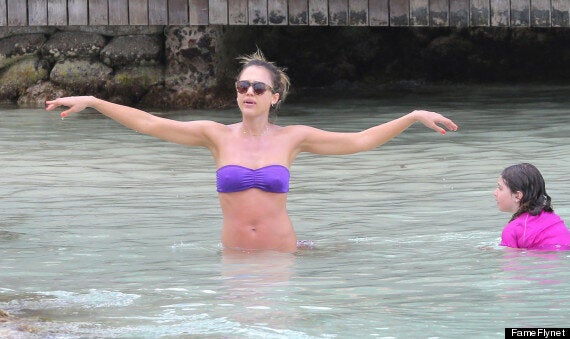 Well, it has certainly paid off, Jess.