Chris Hemsworth fans have been given a peek at his new film 'Rush' with a newly-released trailer.
Speed story 'Rush', directed by Ron Howard, follows the Formula 1 rivalry between drivers James Hunt and Niki Lauda.
The trailer, now available to view on YouTube, shows scenes from the drama based on true events from 1976.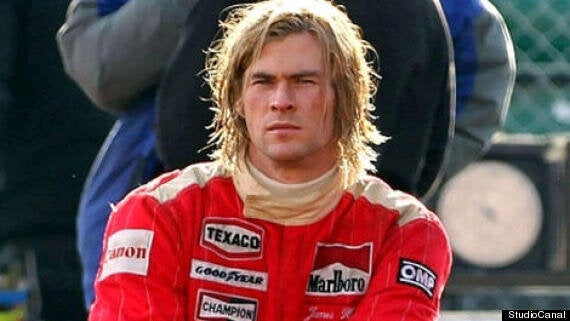 Chris Hemsworth stars as James Hunt in 'Rush' - with an impeccable-sounding English accent!
Thor star Chris plays James Hunt alongside 'Inglourious Basterds' actor Daniel Bruhl as Niki Lauda.
Austrian Formula 1 champion Lauda was involved in a horrific race crash which nearly killed him, but just weeks later was back on the track challenging English rival Hunt again.
The pair's competitiveness became legendary both on and off the track, which is documented in 'Rush'.
Chris, 29, and Daniel, 34, will star alongside Olivia Wilde, Natalie Dormer and Alexandra Maria Lara.
'Rush' is due to be released in the UK on September 13. 'Avengers Assemble' actor Chris will also appear in the Thor sequel later this year.
Popular in the Community