Joey Barton's claims that a deal is in place for him to stay at Marseille have been denied by the club's president Vincent Labrune.
Barton, currently on loan at the French club from relegation-threatened QPR, tweeted that he would not be returning to Loftus Road next season.
"Some strange people think that I'll be playing in the Championship next season?? Good one! QPR might, I won't! £fact," he wrote.
"It's not up to QPR if I stay. Agreement already in place for me to stay here. Can't see QPR wanting me on the wage bill in the Champ."
Barton said that Marseille are now in his blood and Labrune confirmed the club would be interested in keeping the fiesty midfielder but nothing is in place.
Laubrune was quoted on eurosport.fr as saying: "We would not be against the idea of keeping Joey Barton at OM but he belongs to QPR.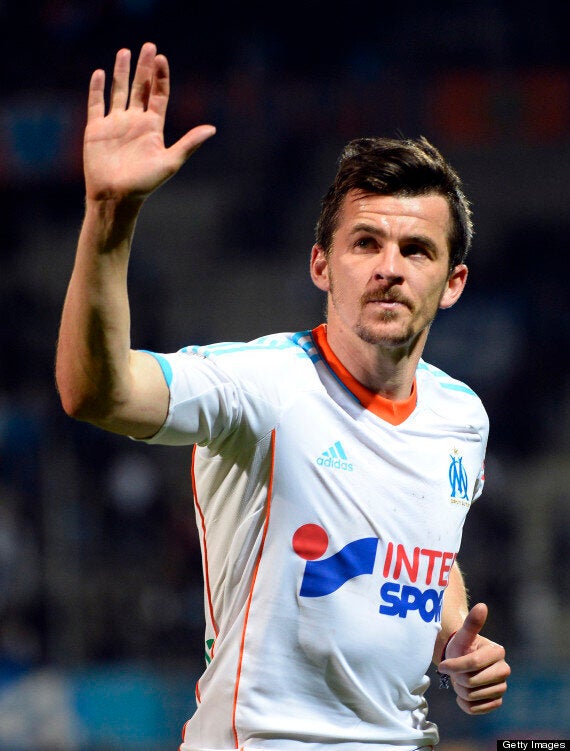 Barton waves to Marseille fans after beating Bordeaux last week
"There is no agreement as suggested by Joey Barton."
QPR chairman Tony Fernandes posted a pointed tweet which appears to be a response to Barton's claim that it is not up to the club whether he stays.
"For the record QPR players under contract cannot decide where they play. They are under CONTRACT," Fernandes wrote.
Barton joined Marseille in August while he was serving a 12-match ban incurred during the last game of the 2011/12 season against Manchester City.
Over a series of tweets, Barton expressed his hope that QPR stay up, made a pointed jibe at former manager Mark Hughes and confirmed his commitment to Marseille.
He wrote: "My QPR career was over when they decided to listen to the footballing sage, Mark of Hughes...
"I'm loving life in France. Loving Marseille. They love me. All I want to do is give everything for this football club. They backed me when nobody else did, for that I will be eternally grateful. This club is now in my blood, its impossible to get it out (sic) £ForzaOM.
"I really hope they (QPR) stay up. I have all season. Stay up/go down. Harry stays/goes. I don't want to be part of it. Marseille is my home now."