Martin Fitzmaurice, the voice of BBC's darts coverage, faces investigation by the British Darts Organisation (BDO) after he made racist jokes about Asians and black people.
Fitzmaurice, known for his "Let's play darts" catchphrase, has had to apologise after making the remarks, and told the Sun: "It was banter. I apologise if I offended anybody."
The 73-year-old's offensive comments were filmed when he thought cameras were off during a break at the British International between Scotland and England in Fife on Sunday.
Fitzmaurice chirped: "What's black and eats bananas? Half of London."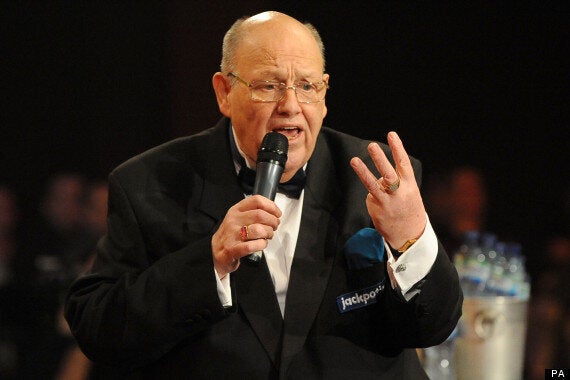 Fitzmaurice is the voice of darts for BBC's coverage
He then added: "What's the difference between a P*** and ET? ET went home."
The BDO promised a full enquiry is "already taking place" and said in a statement: "The British Darts Organisation apologises unreservedly for the fact that racially offensive comments were made by MC Martin Fitzmaurice.
"In accordance with BDO rules on racism, Martin Fitzmaurice has been made fully aware of the seriousness of his actions and will be required to face a disciplinary hearing in front of the BDO Board."
A BBC spokesman added the corporation was "appalled by the alleged remarks".