Olga Kurylenko, Ukrainian model turned Bond girl, and now Tom Cruise's co-star in sci-fi blockbuster 'Oblivion' out this week, reveals she burst into tears when she had the chance to tell her screen heroine what an inspiration she had been.
"My real idol is Emily Watson," she tells HuffPost UK. "I saw her performance in 'Breaking The Waves' when I was younger, living in Paris, and I thought, 'This is it. If this job means I get to do that, so be it.'
"And, yes, I have told her. I started crying, I got so emotional, I had tears in my eyes. Meeting her was so amazing."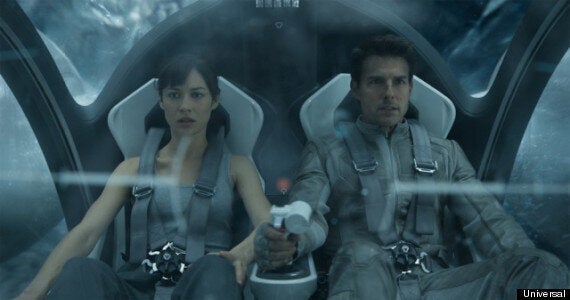 Olga Kurylenko alongside Tom Cruise in futuristic blockbuster 'Oblivion', in cinemas this week
Olga Kurylenko, Tom Cruise's co-star in sci-fi blockbuster 'Oblivion', out this week, and former Bond girl, standing shoulder to shoulder with Daniel Craig for 'Quantum of Solace' must be in a strong position to tell me... who is the better action hero, Cruise or Craig?
Kurylenko, Ukrainian model turned actress, isn't content with providing some easy soundbite - first, she wants me to clarify my terms. "On screen, or off? The better actor or the better man?" Err, I hadn't got that far myself. Just... better?
"It's hard, they're two completely different personalities. Different characters, from different countries... the astonishing part is how hardworking they both are, they way they prepare physically for all the stunts, stuff you normally never get to see, but it takes hours."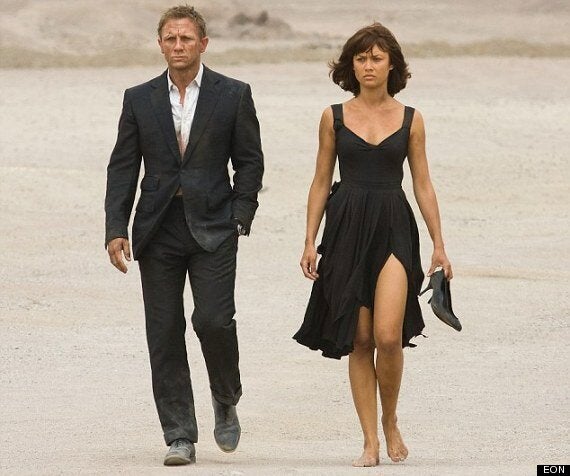 Kurylenko with Daniel Craig in 'Quantum of Solace', his second outing as James Bond
So there you have it, a diplomatic tie. But there's no doubting Kurylenko's admiration for her latest co-star and the preparation he puts himself through... "I would have to move to LA if I wanted to go to the gym, its the only place I don't hate it"... and what she's learnt from playing alongside him...
"He's proved to me that when you work that hard, and you persevere, it pays off. That's why he's so loved."
Kurylenko's no slouch herself. As well as 'Oblivion', she appears with Ben Affleck in Terrence Malick's latest film 'To The Wonder' and on TV in Miami-set series 'Magic City' where she gets to use her trained skills as a dancer, in her role of gangster's wife. It all sounds very glamorous and a million miles from her upbringing in the Ukraine. How does she make sense of it all?
"The thing is... it's a game, it's like playing Cinderella," she admits. "It's fun, part of the job. Being on the red carpet isn't hard work, being on set really is, but once midnight comes, I turn into a grey mouse. That's what I become. Because that's what I really am."
Okay, so maybe I don't believe her about Daniel Craig and Tom Cruise being equally good any more, either...
Oblivion is in UK cinemas from Wednesday 10 April. Watch the feature below...plus some glamorous premiere pics: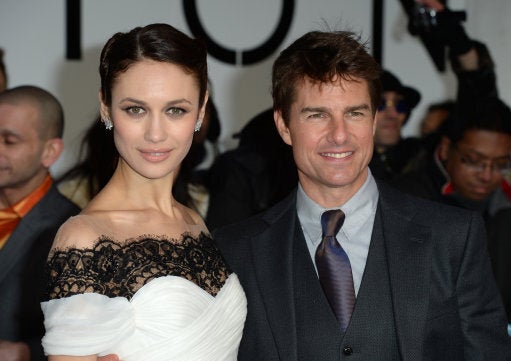 Tom Cruise at Oblivion premiere
Related