What lengths would you go to rescue a pet?
One devoted owner hired a JCB digger after her Jack Russell became trapped in an unused drainage tunnel for four days.
Gail Fraiser was walking Lulu when the hound disappeared underground last Friday.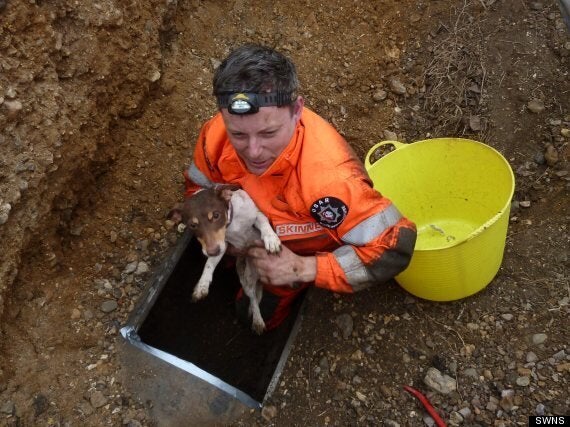 Lulu finally sees the light after being trapped underground for four days
After darting into the 60cm-wide pipe under a car park, Lulu became stuck when she was unable to turn around because of rubble narrowing the tube.
Distraught Fraiser contacted the RSPCA but was told if she could hear Lulu barking the likelihood was she would find a way out of the disused pipe.
They advised her to wait it out but as the days passed Fraiser became more and more anxious.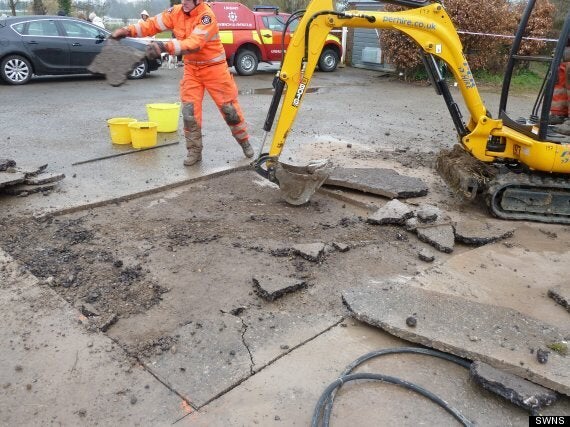 Gail Fraiser hired a JCB digger for the rescue effort
Lulu, aged five, barked non-stop for four days and kept herself alive by drinking the trickle of water collected at the bottom of the pipe.
Eventually desperate Gail decided to hire her own JCB to cut the mutt free at Boveney Lock in Dorney, Buckinghamshire.
But a passer-by alerted the local fire service and they stepped in and launched a six-hour operation to rescue Lulu.
A five-strong team used the digger, cutting equipment, spades and shovels to excavate a wide hole to get to the pipe, which was more than eight feet underground.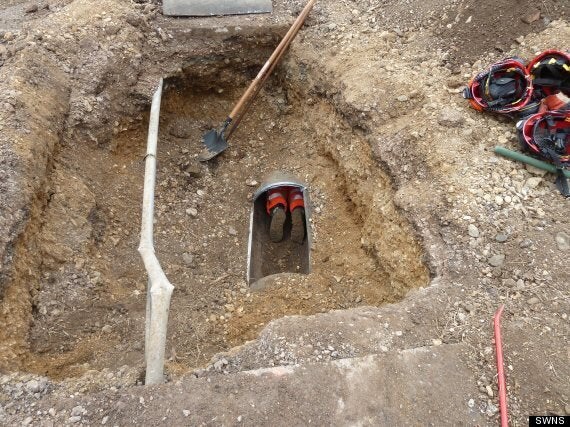 A fire crew member disappears up the hole to search for Lulu
They then smashed their way into the drain and lifted Lulu free.
Social worker Fraiser said: "The fire service have been brilliant, it shows there are some really good people about."
Fire brigade station manager Doug Gruchy said: "Lulu's owner had organised her own search, but the situation was in danger of becoming hazardous.
"We took the decision to carry out this rescue because of our concern for the safety of her search party as well as for Lulu's welfare.
"We are obviously delighted that it has had a happy ending."
He added: "It's quite understandable that an owner, when faced with a situation like this, will want to go to extraordinary lengths to save a pet.
"But our advice to pet owners is to contact the RSPCA in the event of an incident of this type.
"They will then liaise with us if specialist rescue skills and equipment become necessary."
Firefighters have now closed off the entrances to the pipe and an adjacent one to prevent a repeat of the drama.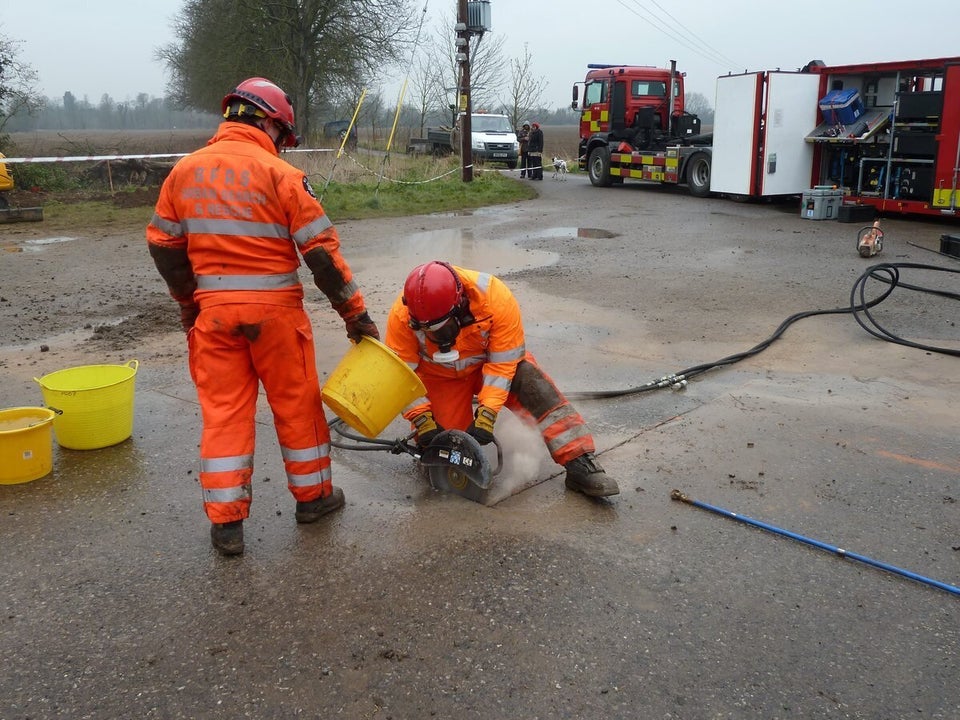 Lulu The Jack Russell Rescued From Drainage Pipe
Related